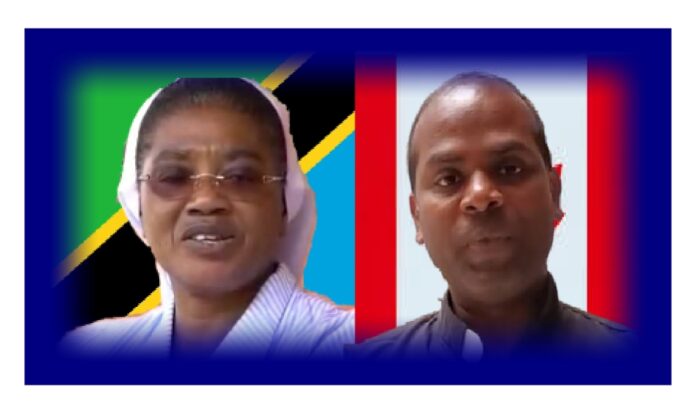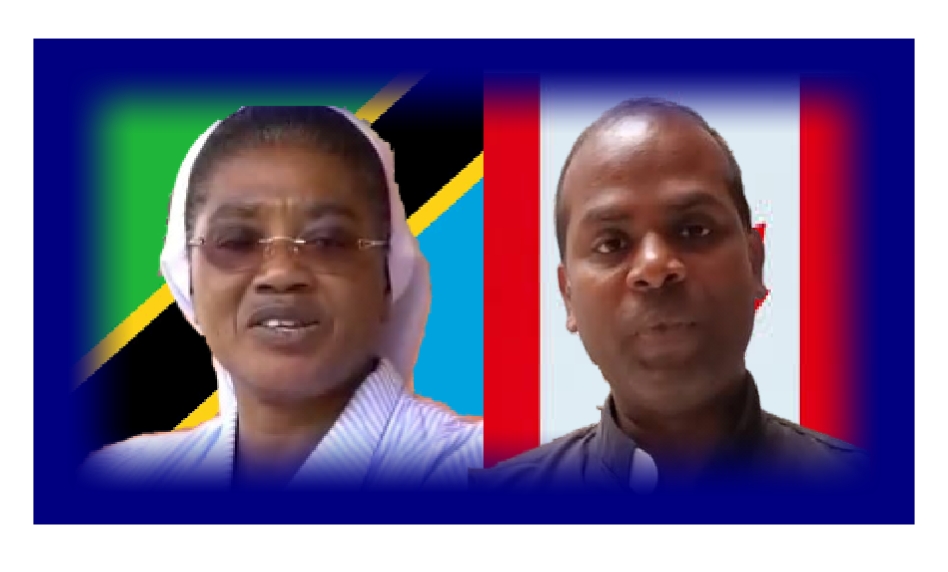 This week we publish two new videos, the last in our series of messages for Covid-19 times. One comes from an OLA Sister working in Tanzania and a second from an SMA working in Canada. 
Sr Regina Opoku OLA is a Ghanaian who has worked in Tanzania for the last twenty-six years. During this time she has worked as a teacher in secondary schools and as a lecturer in St Augustine University, Mwanza.  She currently works with an organisation empowering Women and Girls  called "Mikono Yetu"  meaning "In our hands". Her responsibilities include research and the monitoring and evaluation of the organisation's work and projects.  At present her work is focused on the Covid-19 Pandemic.  In the video called   "Addressing Corona Virus in Mwanza, Tanzania" Sr Regina and her colleague Sophia Nshushi describe how Mikono Yetu is working to provide what women in Mwanza need to support themselves and to live as safely as possible during Covid-19.  Click on the play button to view the video.
The second video comes from Fr Lawrence Chinnappan SMA.  He was ordained in 2006 and comes from Tamil Nadu, India.  At present he is Assistant Pastor in St Luke's Parish in the Diocese of Montreal in Canada.  He describes the changes that Covid-19 brought since the middle of March 2020.  In spite of stay at home restrictions he describes the extensive and varied ways that he and other priests in the Parish maintained pastoral contact with their Parishioners.  In addition to live-stream liturgies, an array of other telephone and online means of contact were used. These ranged through multilingual social contact groups, prayer groups, bible study and catechetical groups. While Covid-19 changed many things, it did not stop St Luke's Parishioners and Pastors from living their faith or from meeting together as a faith community.  Click on the play button to view the video.
We are grateful to all who have contributed to our series of twenty-one videos published over the past few months. A special thanks to Mr Paul O'Flynn for filming some of these and for editing most of them.  
Other video messages can be viewed by clicking here