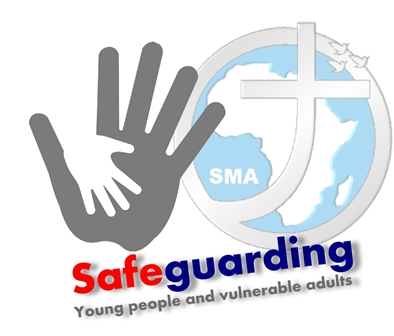 Designated Liaison Person for Safeguarding in the  SMA Irish Province
    Ms Elizabeth Murphy,
    African Missions,
    Feltrim, Blackrock Road, 
    Cork        T12 N6C8
    087 7135240   
    dlpsafeguarding@sma.ie
The SMA Child Safeguarding Policies and Procedures follow the Safeguarding Children Policy and Standards of the National Board for Safeguarding Children in the Catholic Church in Ireland [NBSCCCI]. To contact the National Board please click here.  
To view the SMA and EU General Data Protection Regulations [GDPR] – 25 May 2018 – click here.  
SMA Cookies Policy – October 2020 – click here.