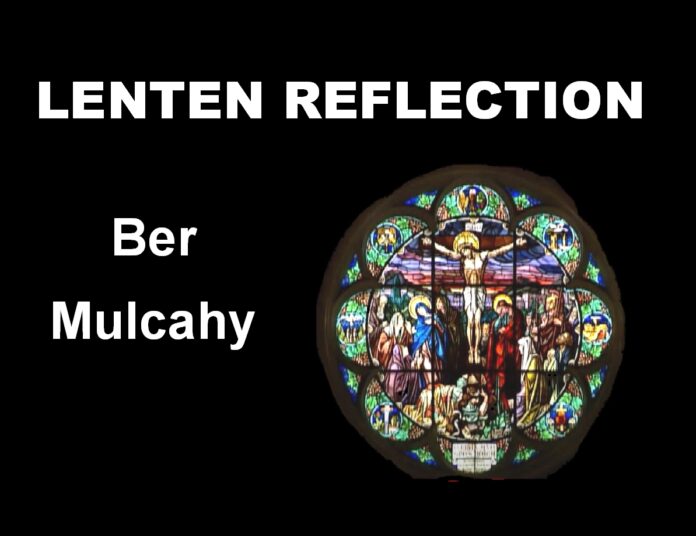 Below are links to a series of Reflections recorded by SMA's and lay people. Over the next few weeks new reflections will be added to the top of this page and eventually the whole series will appear here. We hope you find them useful them and that they help us to turn again to our God by loving and caring for each other and for the world that he has entrusted to our care.  
5

 
Ber Mulcahy

Lent in Lockdown – find your inner world


Click above to view

Ber Mulcahy works as a nurse and she has a keen interest in helping colleagues prevent compassion fatigue and burnout through mindfulness. Currently completing her degree in theology she uses her mindful practice to enhance her spiritual life and help others experience the value of spiritual well-being.
4

Fr Gus 
O'Driscoll SMA

You'll never walk alone.


Click above to view

Fr. Gus O'Driscoll SMA, ordained in 1977, spent the first six years of his missionary life in Ghana. He was then assigned to Formation Ministry in the SMA Spiritual Year House in Wilton. He took up a new assignment in the Philippines in 1992, and remained there till the autumn of 2015.
3

Mr Victor O'Flynn

Time for a Spring Cleaning


Click above to view

Victor O'Flynn was a past-pupil of and Secondary Teacher at, St.Francis, Capuchin College, Rochestown. He formerly lived at Westgate Estate, Bishopstown, with his late wife Katrina. 
2

Fr Des Corrigan SMA

Forgiveness


Click above to view

Des Corrigan is from Fermanagh and worked in Nigeria.   He has been involved in spiritual direction / conducting retreats, in SMA formation in Ireland and Nigeria, in administration and is now on the team of Dromantine Retreat Centre.
1

Click above to view

Michael O'Leary is currently PP of Wilton Parish.  He previously worked in Liberia, Nigeria and South Africa and hails from Ballinlough, Cork.