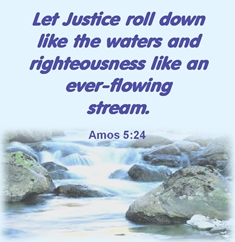 Click on the  images on the left to view each video

presentation

. 

 
Each Presentation begins with the same short Introduction and then moves on to its particular topic i.e. Justice in the Old Testament (in two parts), Justice in the New Testament, Key Themes in Catholic Social Teaching and finally Care for Creation which is a major Justice issue in our time. 
Accompanying each presentation is a leaflet which can be viewed or downloaded, and which contains references for all Scripture and other quotations used in the video presentations.  To view, click on the links below.