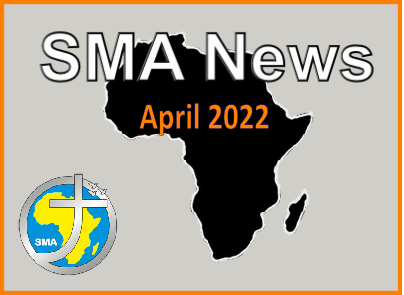 Welcome to the April edition of the SMA International News which, this month, brings us three reports as well as the usual round-up of news from the SMA Generalate in Rome.  
This month we bring you news from Poland regarding the present situation – we hear how the SMA Polish Province is doing all it can to support war refugees from Ukraine.  
The second report this month comes form the parish of Our Lady of the Pygmies of Bélemboké in the Central African Republic. We hear about a training session for the catechists of this Parish which took place in March. 
Next, we go to the Democratic Republic of Congo and we hear from Father Apollinaire Kakhanda at the Mgr Brésillac boarding school who shares with us the realities of this SMA school.
Finally, we end with some information about the recent work of the SMA General Council .