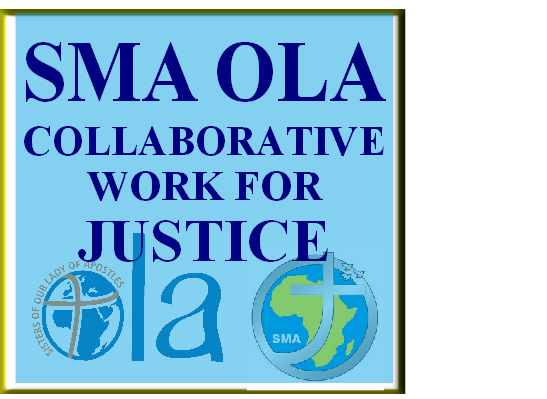 Since 2014 collaboration between the SMA and OLA Justice and Communications Offices has grown. This has been facilitated by the establishment of a Joint Justice Committee which plans and oversees  work on common justice priorities. 
In 2020 this collaboration led to planning and delivery of on-line campaigns and webinars raising awareness of and promoting action on the issues of protecting biodiversity, human trafficking and racism. The SMA Summer School and the second Intergenerational Climate Justice Conference were also very successful collaborative efforts with over six hundred and fifty adults and teenagers participating in the Conference.   
Below a short video describing this and other OLA – SMA Justice work in 2020. Click on the play button to view.