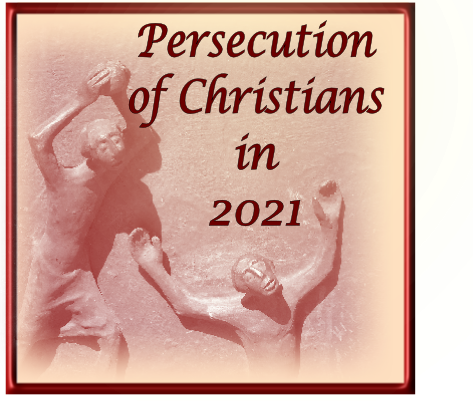 Open Doors International, a non-denominational organization that assists persecuted Christians around the globe, has issued an annual report in which it claims a record 360 million people worldwide were discriminated against or abused last year for being followers of Christ, up 20 million on the previous year. Their annual report came as FIDES, – the Vatican's missionary News Agency – released a list of twenty-two Catholic missionaries who were murdered in 2021, eleven of them in Africa. 
Open Doors has been monitoring Christian persecution since 1992 and has been publishing its World Watch List annually since 2012, listing the 50 countries where it was most dangerous to profess one's Christian faith in the course of the year.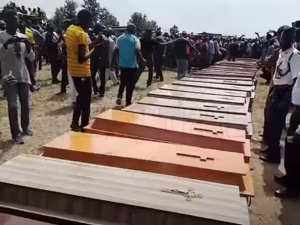 Nearly 5,900 Christians were murdered last year, 80% of these martyrs for the faith were in Nigeria, including four Catholic priests.
"This record level comes in a context of global health crisis, with the arrival in power of the Taliban in Afghanistan and the actions of jihadist groups in sub-Saharan Africa," emphasizes Patrick Victor, director of Open Doors France.
The NGO says 5,898 Christians lost their lives last year because of their faith. That includes 4,650 in Nigeria and 620 in Pakistan. "This translates into 16 Christians being killed every day around the world," Victor pointed out. 
Another notable figure is that 5,110 churches were targeted in 2021, including 3,000 in China. 20,000 Christian buildings have been closed in China over the past eight years. Watch List 2022 says 470 churches and Christian facilities were closed last year in Nigeria, and 200 in Bangladesh.
IN SUMMARY
1 in 7 Christians are persecuted worldwide;

1 in 5 Christians are persecuted in Africa;

2 in 5 Christians are persecuted in Latin America;

5,898 Christians murdered;

5,110 Churches attacked and 

6,175 Christians detained.
Additionally, it reports that 6,175 Christians are currently detained because of their religious beliefs, including 1,315 in India, 1,100 in China, and 1,050 in Pakistan.
Considering all the various types of persecution, the worst place in the world to be a Christian in 2021 was in Afghanistan. North Korea had been top of the list for nearly 20 years. "The Taliban had lists of converts to Christianity," explained Guillaume Guennec, advocacy officer at Open Doors France. "They went door-to-door to find them, and immediately killed Christian men, while the women or girls were raped or sold," he said.
Myanmar also moved up the list from 18th place in World Watch 2021 to 12th place in this latest edition. The main reason was anti-Christian violence by the military junta in wake of the February 2021 coup d'état. Fides reported that 35 Catholics in Mo so village, Kayah State, were murdered by soldiers and their burnt bodies were discovered on Christmas Day. Myanmar Cardinal Charles Maung Bo said that "as the rest of the world celebrated the birth of Christ, the people of Mo so village suffered death, shock and destruction."
Christians in Nigeria (46% of the Nigerian population) continue to face daily oppression, particularly in the north of the country, which is suffering from the threat of terrorism. "Bandits and kidnappers are increasingly targeting Christians and church leaders for ransom," said Protestant pastor and whistle-blower Fred Williams, who serves in a parish in Plateau state, Nigeria.
India is ranked the 10th worst country for Christians (4.9% of the Indian population). According to John Dayal, a journalist and human rights activist who founded the All India Christian Council, "in 2021, Hindu leaders publicly called for the killing of Christians and Muslims, for the establishment of a Hindu theocracy, a project supported by elected officials in power." Last Christmas, "sixteen attacks targeting churches or religious congregations" took place in the country.
Three pieces of good news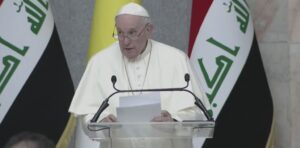 First was the visit of Pope Francis to Iraq, which helped "raise world awareness" about the situation of Christians in the East.
Second was the acquittal of Pakistani Christians Shafqat Emmanuel and Shagufta Kausar – co-prisoners for a time with Asia Bibi, a Pakistani Christian woman who was falsely accused of blasphemy against the prophet Mohammed in 2009 after an argument with other women in her village. She was sentenced to death in 2009 until the Pakistan Supreme Court acquitted her in 2018, causing riots by anti-Christian groups. She now lives in Canada.
Shafqat Emmanuel and Shaqufta Kausar were released from death row in 2021, after a sever-year ordeal following similar accusations against this Christian couple in April 2014. Along with their family, they have been relocated to a European country for their safety.
And, finally, there was the release last October 9 of Franciscan Sister Gloria Cecilia Narvaez, whom jihadists had held captive for four years in Mali. Sr Gloria was held with SMA Fr Pierluigi Maccalli before his release in October 2020, after nearly two years in captivity.
Read more at: https://international.la-croix.com/news/religion/360-million-christians-persecuted-worldwide-last-year-says-ngo/15510
Read the complete Open Doors Report at World Watch List 2022  · Serving Persecuted Christian's Worldwide (opendoors.org)
With thanks to La Croix International, Open Doors and FIDES for the information used in this article.