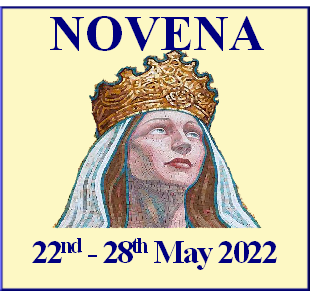 The annual SMA National Novena of Prayer in honour of Our Lady of Knock begins this evening,  Friday 20th of May.   
The theme of the Novena this year is "Behold, your Son!…. Behold your mother!"  (Jn 19:26,27)
Mass will be celebrated each evening at 7.30pm (7.00pm on Saturday 21st) at St Joseph's Church Blackrock Road.   It may be viewed online via webcam and can be accessed by clicking on the Novena image – just like the one here – on the top of this website's Homepage.  
The final Novena final ceremonies will take place at Knock on Saturday 28th of May.  This too will also be broadcast via this website.