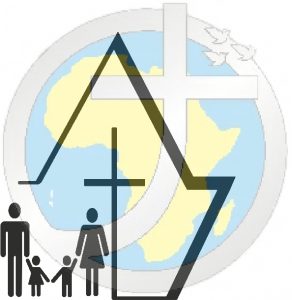 When he founded the SMA in 1856, Bishop de Brésillac wanted to establish a "Society of clergy and lay people", which would bring the Good news of the Gospel to Africa, reaching out to the most abandoned and responding to the signs of the times.
Since the foundation of the Irish Province in 1912, lay people have supported the SMAs in this mission. They have supported and encouraged the mission to Africa through prayer, financial support, membership of the Family Vocations Crusade (FVC), in promotion of Mission Association Cards (MAC) and as collectors of mission boxes.
Within the last 20 years, groups such as the Friends of Africa (FOA) and the SMA Lay Association (SMALA) have emerged as new forms of involvement with the SMA mission, reinforcing the importance of the lay contribution to that mission and offering a deeper engagement with the Society.
At the Provincial Assembly in 2013, the Irish Province adopted the vision of SMA Ireland "An open and inclusive missionary community centred on Christ and committed to making a positive difference in and for Africa."
Since 2013, the commitment to that vision has been the basis for an increased focus on the role of lay people in supporting and participating in the SMA mission, seeking the development of a dynamic missionary community where lay people take their place as partners in mission. This desire for greater participation by lay people in the mission and work of SMA is based on recognition of the dignity of each person, their right to flourish and fulfil their potential, and their right by virtue of Baptism to actively participate in the mission of Christ. As well as encouraging people to live out their baptismal calling, SMA Ireland opens a door of opportunity for the Irish Province to experience a fuller model of Church, and invites ownership, by all baptised persons, of the charism and mission of the SMA.
Reflecting the commitment of the Irish province to this vital area of work, a Laity Coordinator was appointed in 2013, part-time Lay Outreach Workers were appointed in Dublin and Cork in 2017, and since 2016 more than 40 Volunteers have been trained and resourced to deliver the Thumbprint Campaign for Climate Justice in schools, parishes and communities around the country. Other opportunities for participation in the SMA missions continue to develop: SMALA recently committed themselves to raise awareness and funds for an SMA project for Albino children in Tanzania; the FOA continues to send three groups of Short Term Volunteers to Africa each summer; garden and ecology projects have been initiated at number of the SMA houses, and the Dromantine Summer Camps go from strength to strength, under the guidance of a Lay Core Group. It is hoped that other new opportunities for lay people to engage with the work and mission of SMA will emerge in the near future. For more information on all these activities, please close this page and continue reading the articles listed the main Laity page