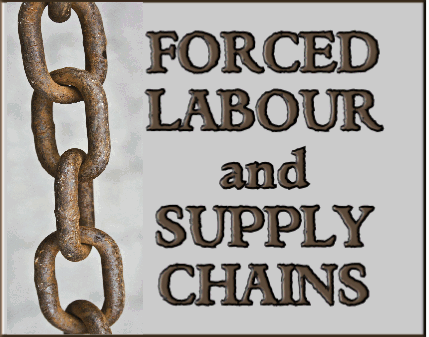 The $43.4 billion per annum that accrues from forced labour is the root cause motivating Traffickers to enslave human beings.  Stopping these profits is therefore key to preventing and ending this crime. 
These profits accrue firstly because the produce of forced labour can be moved and distributed through supply chains and secondly because at top end of the supply chain, where finished products are available, consumer demand ensures that these goods are purchased, in most cases unwittingly, by consumers.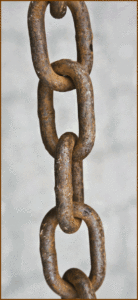 THE NEED FOR LEGISLATRION AND REGULATION
Ultimately it is Governments and International Organisations like the UN and EU that bear responsibility for preventing trafficked goods entering supply chains, thus cutting off the profits that motivate Human Trafficking. 
Since 2014 the UN's Human Rights Council has been in the process of drafting an internationally binding treaty to regulate transnational corporations requiring them to exercise due diligence to ensure that human rights are respected in their business operations  This includes their supply chains and preventing them being used as a conduit for the importation and sale of materials or products resulting from forced labour.  In March 2021, the European Parliament approved a proposal for an EU Directive on Mandatory Human Rights, Environmental and Good Governance Due Diligence. It is hoped that this initiative will eventually lead to new legislation in all member states.   
Both of these processes will most likely take years to complete as their is much debate and controversy regarding the scope and strength of these legal instruments.  NGO's, civil and religious groups are calling for the greatest possible protection of human rights while some states and business interests want to protect trade and profits and also to limit their legal accountability. For more information download the SMA Justice Briefing on Human Trafficking and Supply Chains part II. Click on one of the options below.                                                       Screen Read version               – Print Version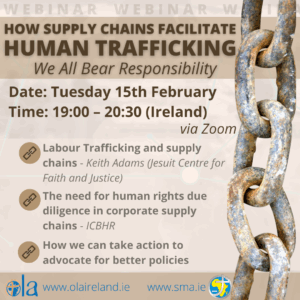 In Ireland a coalition (The Irish Coalition for Business and Human Rights) of over twenty organisations, including the OLA and SMA are supporting a the MAKE IT YOUR BUSINESS CAMPAIGN calling on the Irish Government to actively support the prompt progress of both the EU and UN efforts towards corporate accountability and mandatory due diligence that will prevent the misuse of supply chains and so prevent Human Trafficking.   
To  learn more about human trafficking and supply chains, as well as the importance of international regulation and how we can play a part, you are invited to attend the OLA-SMA webinar, "How Supply Chains Facilitate Human Trafficking – We All Bear Responsibility". The webinar takes place at 7pm on Tuesday, 15 February. We will hear from Keith Adams of the Jesuits Centre for Faith and Justice and from representatives of the Irish Coalition for Business and Human Rights.  To attend this event