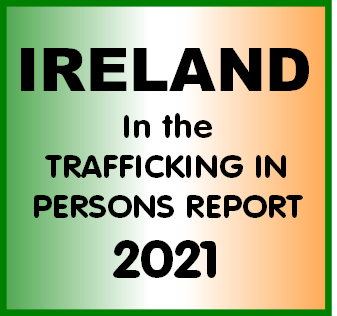 The latest edition of the annual Trafficking in Persons Report was published by the US State Department in June 2021. Globally this publication is recognised as the most authoritative source of information on human trafficking and it ranks each country based on their anti-trafficking efforts.
This week, to mark World Day Against Trafficking in Persons, a series of six short video's will be published.   Produced by the SMA and OLA Communications and Justices Offices and based on information contained in the TIP Report they will look at Ireland's response to the issue of Human Trafficking within its borders. 
The videos will cover the the topics listed below –  The first video, defining Human Trafficking is now available. A new  link to access the others will be added each day.
1. Human trafficking – What is it?
Next Videos  
2. Human Trafficking in the Global Pandemic. 
3. Human Trafficking – Ireland's TIP Ranking. 
4. Human Trafficking – Law Enforcement in Ireland. 
5. Human Trafficking – Protecting Victims in Ireland.
6. Human Trafficking – Prevention in Ireland.