Father Leopoldo Molena (an Italian SMA priest) has spent most of his 35 years as a missionary working in the Ivory Coast, Benin Republic and Nigeria. For many of those years, he has been involved in training young people who want to be SMA missionaries. The Church in Ivory Coast was founded 125 years ago by French SMA missionaries. Today, that country is sending out its own Ivorien SMA priests to preach the Gospel in other parts of Africa. Praise and thanks be to God.
In a recent interview with FIDES – the News Agency for the Vatican Congregation for the Evangelization of Peoples – Fr Leopoldo spoke of how missionaries, in the Ivory Coast, are living out their missionary calling in the face of the Coronavirus pandemic. The following is an edited translation of that interview (originally in Italian).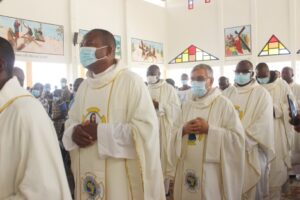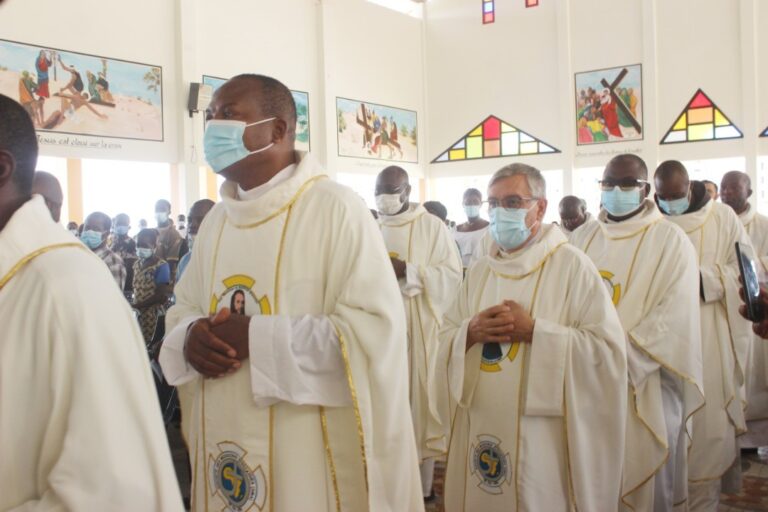 "Preaching the Gospel always remains our starting point. We are also particularly involved in matters relating to justice and peace. With the social confinement imposed by Covid-19 we were not able to truly exercise our pastoral care as we want, but we remain in contact with our people: on Sundays we send them telephone messages and call them to share a short homily". 
This was a very hard situation for the Ivorian faithful, reports Fr Leopoldo. "It was a great pain to remain without Mass, each one having to pray in isolation at home. Certainly, faith has remained in the hearts of the majority of the baptized, but some have declared that they have lost trust in God and as a result this condition raises questions for us pastoral workers and suggests that we should think of new paths of evangelization".
Among the most important challenges for the Church in Ivory Coast is also the social and political situation, which still remains tense after the presidential vote on 31 October last.
"All this shows the fragility of peace in Ivory Coast when it seemed that the page had been turned after a crisis that lasted a decade, marked by two civil wars, violence became, worryingly, a routine.  Today all Ivorians are called to safeguard the peace process and to rediscover peaceful coexistence and serenity", says Fr Leopoldo.
To this end, the SMA missionaries, through the 'Shalom Conflict Transformation and Reconciliation Network' (Rest-Cor) have prepared a series of interventions aimed at raising awareness among the population. "We intend to train community leaders in conflict prevention through training seminars", explains Fr Leopoldo. It is important – he concludes – "to start a process of non-violent social transformation, so that justice and peace reign with a view to integral human and social development". (ES) (Agenzia Fides, 9/1/2021)
Watch the video interview (in Italian) with Fr. Leopoldo Molena on Agenzia Fides YouTube channel – https://youtu.be/Oz7G36y1oqM
With thanks to FIDES for this article which we have edited.  To see the full Fides article Click Here