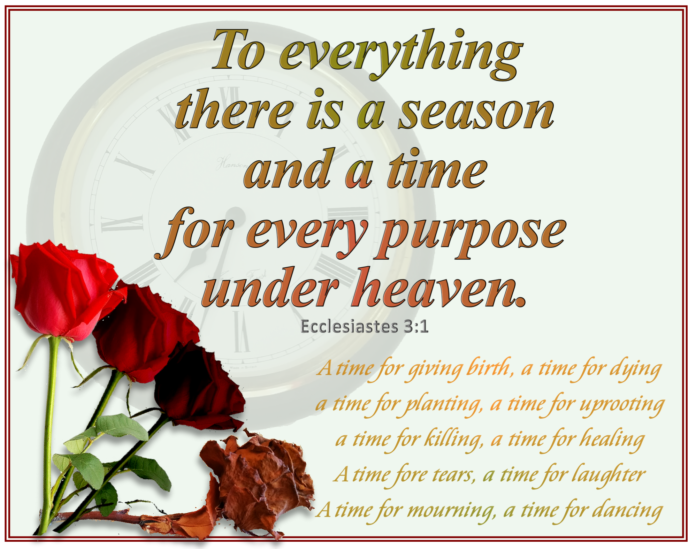 The Funeral Mass for the late Fr Mossie Kelleher's took place on Friday, 12th August 2022, in St Joseph's SMA Church, Wilton, Cork City. His burial took place afterwards in the SMA Community cemetery. Fr Eamonn Finnegan, SMA Vice Provincial Leader, was the Principal Celebrant and the SMA Wilton Community Leader, Fr Noel O'Leary, was the Homilist. As well as a very large congregation of family, parishioners and friends, over 40 SMA confreres concelebrated the Mass.
"The death and life of each of us has its influence on others". A very challenging line, one could be frightened by it or comforted by it. Frightened in that we so often procrastinate and never get around to doing what we intended to do and time can pass us by. Or we feel we do not have enough time and keep thinking of all the things we should be doing and again time passes by. Or we take things in our stride and do what we can to the best of our ability and let God do the rest. And so often this can influence the final days of a person. I have so often come across people full of regrets of all that they feel they should have done or what they should not have done or what they missed out on.
I say all this in the light of the experience for many of us with Mossie over the last few weeks and especially this past week. It was a case of making up his mind and very much at peace with it. He, with the help of his sister Carmel and other family members shared what he wanted and was very matter of fact about it. He was very much at ease and expressed his gratitude for his life and the many blessings he received and the care and love that he received. He was a man that was very much at peace with His God and with himself.
He very much loved his family and kept up to date with his nieces and nephews and their lives and his eyes would light up with pride as he spoke of them and of the new generation coming up. Very proud of his roots in Dunmanway and loved to tease me when the Doheny's were doing well and asking me of the Bantry Blues.  Needless to say we kept up a very long tradition of healthy bantering between the two tribes.
His love for his family was very evident and he proudly shared the chocolates he received with the community and with great pride, telling us what part of the world they came from. His arm didn't need twisting to go on an outing with his family.
He loved sports and was a keen hurler in his young days. His brother shared with me that he seemed to take on a new character when he was on the pitch. Never shied away from tackling where needed and very competitive. For many years he played many games of golf with his confreres and friends. He spoke proudly of the Golf Fraternity that was set up here in Wilton parish and every year, a tournament was organised where they continued the camaraderie and competitiveness on the course. He loved social gatherings and was always ready to give a song or two. He loved company and drew energy from having people around him.
He was involved in different ministries throughout his priestly life. Beginning with Editor of Catholic Paper in Ibadan Nigeria just months after arriving in Nigeria as a newly ordained priest in 1964. From there he was teaching in Loyola College in Ibadan for seven years. He was brought back to Ireland to teach post in SMA College in Ballinafad, Co. Mayo for the final year of that College. He was then involved with the initial formation of SMA seminarians in Maynooth for 5 years. Back to Nigeria for five years, mainly working with youth and Lay ministry. He served as Wilton Parish Priest from '92 – '98. He then transferred to our Retreat and Conference Centre in Dromantine, Co. Down – responsible for Lay Apostolate work and Retreat Ministry. And from 2015 until recently, he was the Resource Person to our SMA Parishes and SMA Communities, living again in the Wilton Community. He was very well known through his retreat ministry throughout Ireland and which also took him to South Africa and Uganda.
Many of us that passed through Maynooth benefited by the retreat programme that he set up while he was based there and was kept up for many years long after he left. I first met Mossie when I was a 1st year student in Maynooth and one could see that he enjoyed retreat ministry and going around to schools and religious communities. I would say he found it difficult his role as Dean in Maynooth where it was expected of him to correct and reprimand. This did not come easy to him and needless nor did his students make it easy for him. But he managed to live to tell the tale. Up to last year, he always looked much younger than his years and thrived when working with young people and groups of the laity. He had great variety in his ministry and can safely say that he brought his positive outlook in life with him which endeared him to so many. He had a very wide circle of friends and cherished his friends and they him.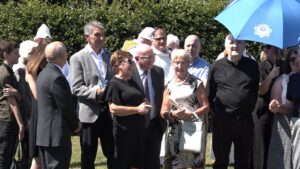 He loved his time here as Parish Priest and many remember him fondly. Some of the staff shared many stories as he was a great one to share stories with them. The ladies in the parish responsible for decorating the altar informed us that Fr. Mossie's favourite was yellow. That is why we have this beautiful arrangement of yellow flowers decorating the sanctuary today. Well done and thanks to the flower ladies. Yellow is also the Papal Colours. I wonder is that saying anything to us.
Our first reading speaks of a time for everything, God has made everything suitable for its time. Mossie would have lived this out in his different ministries. He very much went with the flow.
The words of Jesus: "Do not let your hearts be troubled. Believe in God, believe also in me". Mossie's faith was important to him and he lived it out in his daily life and his interaction with people, not setting himself apart but rather very much at ease and making the other at ease. It is so easy to get ourselves anxious and worried about what might or might not happen and losing sight of the present moment. And, certainly we are living in a world where so many are rushing around and not being able to enjoy the present moment.
Many of you are familiar with the story of Alfred Noble, the Swedish inventor and business man who died in 1896. An obituary appeared in a newspaper on him even though he was still alive. It was a double shock for him, the fact that he was still alive and what they wrote about him was not the way he wished to be remembered. In his will, he left the bulk of his vast fortune to be placed in a fund in which the interest would be annually distributed in the form of prizes to those who, during the preceding year, shall have conferred the greatest benefit on humankind.
I began this homily with the first line of our 2nd reading today; "The death and life of each of us has its influence on others". I shared on how Mossie may have touched many of us. Now, the challenge is for each of us to ask ourselves how we touch others and like Alfred Noble, wishes not to be remembered by.
At funerals I often have said that the greatest gift that we can give to our loved one is to cherish what touched us most and put it into practise in our own lives.  And take on board the words of Jesus "Do not let your hearts be troubled. Believe in God, and believe also in me.
Noel O'Leary SMA