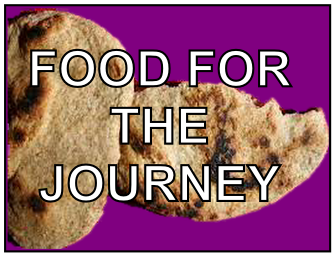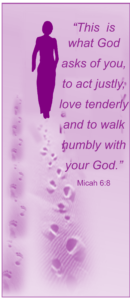 Welcome to the fourth episode of Food for our Faith Journey.  As in previous weeks it contains three items that we hope will provide food for thought and encouragement as we strive to walk in he way that Jesus taught us. 
This week's focus is on the Forgiveness and Love that we need to receive from God and give to others if we are to follow the path of Christian life walking humbly with our God 
Included below are: 
To inform us –  a video reflection on Forgiveness and Love  written and recorded by by Bishop Noel O'Regan SMA. 

To raise our minds to God

 – A silent video meditation, an opportunity for us to contemplate God's unending forgiveness and love for each one of us and to reflect on his call for us to go and do the same to others.   
To inspire us – a quotation to motivate and strengthen the efforts we make to live our Faith.   
Forgiveness and Love
Bishop Noel O'Regan SMA

Beauty of Nature June 2020 
A silent prayer

"Put on then, as God's chosen ones, holy and beloved, heartfelt compassion, kindness, humility, gentleness, and patience, bearing with one another and forgiving one another, if one has a grievance against another; as the Lord has forgiven you, so must you also do."
Colossians 3:13

"To forgive is the highest, most beautiful form of love.

In return, you will receive untold peace and happiness."


Robert Muller