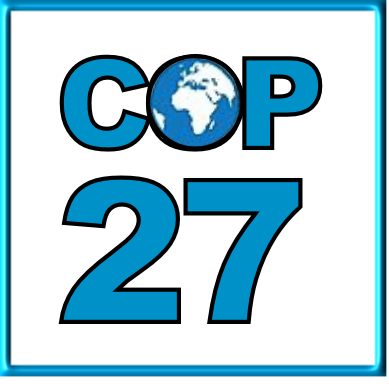 The UN Climate Change Conference (the official name for climate Conferences Of Parties) has happened every year since 1995. These two-week long gatherings are a space for world leaders, politicians, experts and a whole host of other people to discuss the climate crisis on a global level. The conferences bring together those that signed the United Nations Framework Convention on Climate Change (UNFCCC) – an international environmental treaty addressing climate change – 30 years ago.  All the signatories to this treaty as well as Palestine, the Cook Islands and Niue along with the Holy See as an observer of the treaty may attend.
Controversy always accompanies the COP events and we have become familiar with the stand-offs and last day over-runs as countries with vested interest try to water down final agreements.  This year controversy also surrounds the location of the event in Egypt, due to its poor human rights record and sponsorship by Coca Cola, a major polluter that produces 120 million throw-away plastic bottles each year.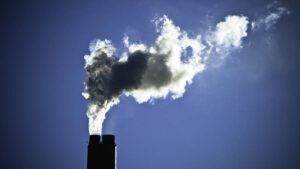 The 27th COP is being hosted in Sharm El-Sheikh, Egypt from the 6th to the 18th of November 2022. Identified as an 'African COP' in reference to its location as well as the expectation that African countries' exposure to some of the most severe impacts of climate change will be front and centre of the discussions.   More than 90 heads of state have so far confirmed their attendance at COP27 along with representatives from around 190 countries.  In addition, thousands of people from NGO's civil organisations and the press are expected to be present.
Last year's COP had, at best, a few bright spots but failed in achieving its two major aims, i.e. renewing targets for 2030 that would align with limiting warming to 1.5℃, and an agreement on accelerating the phase-out of coal. This was scuppered by India in an 11th hour intervention.  These left the predicted rise in temperature at 2.4 degrees by 2030, well above the hoped-for limit of 1.5 degrees.
COP27 will hope for greater success by focusing on climate finance and climate adaptation in an attempt to break through on some of the issues that have been kicked-down the road or avoided over the years.  In the first week Government representatives will attempt to tackle some of the most difficult issues, including finance, decarbonisation, adaptation and agriculture.  During the second week issues such as gender, water and biodiversity will be on the Agenda.  For an overview of the calendar click here.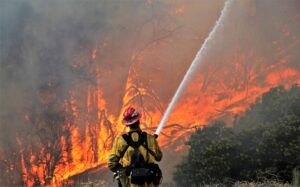 This year climate finance will be a key topic of discussion. This has been a long-running issue throughout previous COPs. The pledge of $100bn per year to poorer nations, for climate change adaptation and mitigation.  This was initially promised in 2009, to begin by 2020 and it has not happened. Another emerging and divisive finance issue that we are likely to hear a lot more about during the Conference and in the coming months is compensation for "loss and damage" i.e. for the destructive impacts of climate change that cannot be avoided either by mitigation (avoiding and reducing greenhouse gas emissions) or adaptation (adjusting to current and future climate change impacts).
The Paris Agreement of COP21 – which set legally binding carbon targets was welcomed as a sign of great hope that the issue of climate change would finally be addressed however, since then progress has not be as rapid as was hoped for.  Most recently, the failure of COP26 and the Covid-19 pandemic have diverted world attention away from addressing climate change.  The latest IPCC Report (Intergovernmental Panel on Climate Change) has also shown that many countries are failing to meet set targets and that carbon emissions continue to increase.  This year there are also fears that the conference will be overshadowed by other world events – especially the on-going war in Ukraine, the energy and food crises.
We have seen the worldwide severe weather events of the Summer and Autumn of 2022.  Record breaking heatwaves, wildfires and floods spread over many countries, on all continents, causing great destruction, loss of property and life.  The reality of climate change and the urgent need for action to mitigate it have never been clearer.  Let us hope that this COP will be decisive and have a positive result.   In the past COP events have been billed as "the last chance saloon," as "crucial," and events at which "the can cannot be kicked down the road."  This time, this is truer than ever before.  Time is really running out.
I am urging leaders at the highest level to take full part in COP27 and tell the world what climate action they will take nationally and globally.
Antonio Guterres UN Secretary-General