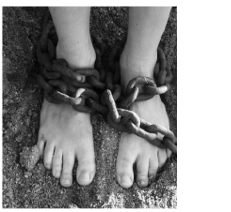 Today, 8 February, the international anti-human trafficking network, Thalita Kum, invite you to participate in an eight-hour online Marathon of Prayer and Awareness against Trafficking in Persons. Join by clicking on the button below.  SCROLL DOWN TO THE END OF THIS ARTICLE TO SEE THE FULL TIMETABLE FOR THIS PRAYER EVENT
In the Church calendar February 8th, the feast of St Bakhita is also set aside to pray for victims of Human Trafficking.
Josephine Bakhita was born in Darfur, Sudan in 1869. Kidnapped at the age of seven, she was sold and resold five times. She experienced all the humiliations, sufferings and deprivations of slavery. 
Bought by the Italian consul to Khartoum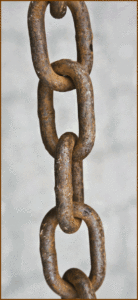 in 1883, she was later taken to Italy. A court declared her free after which she entered religious life. She spent her life sharing her experience of slavery, comforting the poor and suffering and was known for her calmness, gentleness and good humour. She was canonised by Pope John Paul II on 1 October 2000. 
Forced labour, or labour trafficking
is the range of activities involved when a person uses force, fraud, or coercion to obtain the labour or services of another person.
The "act" is when the trafficker recruits, harbours, transports, provides, or obtains a person for labour or services.
The "means" include use of force, fraud, or coercion through -threats of force, debt manipulation, confiscation of identity documents, psychological coercion, or other forms of coercion.
The "purpose" is to secure labour or services:  there is no limit on the location or type of industry.
A victim need not be physically transported from one location to another for the crime to fall within this definition.
2021 Trafficking in Persons Report
Over the next week the SMA and OLA Justice Offices will, publish information on the relationship between human trafficking, and supply chains, i.e. on how materials and goods produced through the forced labour of trafficked people enter the regular economy by being moved through supply chains and sold as legitimate goods. This generates huge profits for Traffickers and for those who trade, transport and deal in these goods. 
It is estimated that 25 million people are engaged in forced or trafficked labour and that it generates $43.4 billion per annum for those who enslave them.
While most people are aware of Human Trafficking and of how it denies the human rights and freedom of millions of people all around the world, there is less awareness of the fact that through the act of buying clothes, a mobile-phone or even things such as coffee or chocolate, that we may be contributing to the profits that motivate Traffickers to enslave human beings. 
While human trafficking is illegal and usually hidden from public view, the produce of trafficked labour is available all around the world. The fact that supply chains are global and complex masks and "launders" the production, distribution and sale of goods tainted by forced labour. This abuse of supply chains is widespread and is deliberately exploited by traffickers and by unscrupulous traders to move these illicit goods and to generate profits in countries all around the world including Ireland.   
Learn more about forced labour and supply chains by downloading the first of two SMA Justice Briefings on this topic click on the links below.
Read on-line version                                      Print version
Prayer to St Josephine Bakhita
St. Josephine Bakhita, you were sold into slavery as a child

and endured untold hardship and suffering.
Once liberated from your physical enslavement,
you found true redemption in your encounter with Christ and his Church.
O St. Bakhita, assist all those who are trapped in a state of slavery;
Intercede with God on their behalf
so that they will be released from their chains of captivity.
Those whom man enslaves, let God set free.
Provide comfort to survivors of slavery
and let them look to you as an example of hope and faith.
Help all survivors find healing from their wounds.
We ask for your prayers and intercessions for those enslaved among us.

Amen.
A second article looking at measures needed to combat and disrupt supply chain abuse that sustains trafficking will be published on on the 9th of February.  This will also link to a second Justice Briefing and to a Webinar Registration page.