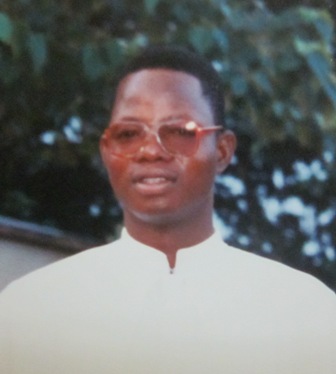 Vicar Apostolic appointed
Pope Benedict XVI has appointed Rev Fr Bulus Dauwa Yohanna to succeed Rt Rev Timothy Carroll SMA as 2nd Vicar Apostolic of Kontagora.
The new Vicar Apostolic was born in Vuroro, Niger State and was ordained for the diocese of Ilorin in 1998. When Kontagora was erected as a Vicariate Apostolic he was incardinated in it, the first priest of the area.
Rt Rev Yohanna has worked in different parishes in the Vicariate as well as heading several important Church bodies including the Justice and Vocations Commissions. From 2008 – 2011 he studied Pastoral Theology at the Catholic Institute for West Africa, Port Harcourt.
After completing those studies he was the Executive Secretary to the Apostolic Administrator of Kontagora, Fr Dan McCauley SMA.
The SMA heartily congratulate Rt Rev Yohanna on his appointment, assure him of their prayers and cooperation in the task now confided to him by the Holy Father.
May almighty God bless him with all the gifts he need as Pastor of the People of God in Kontagora.