There are few who would argue with the need for the United Nations which, since the end of the Second World War, has helped to facilitate global dialogue and humanitarian activities, while constantly monitoring the heartbeat of humanity.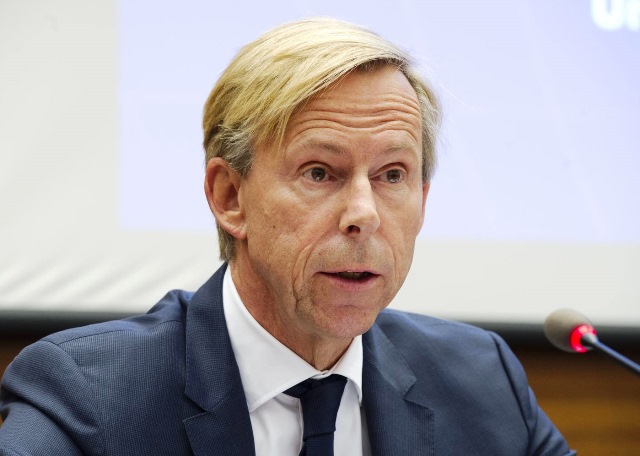 There are times, however, when its effectiveness is questioned by people on the ground who see how cumbersome and bureaucratic the organization can be, as well as the ability of permanent members of the Security Council to veto necessary decisions and actions that do not suit their geo-political influence and agenda.
The UN has been fortunate to employ many civil servants and diplomats of outstanding character and qualities. But to lose, even one, because of its failure to uphold its principles and ethical responsibilities, is a real tragedy.
One such employee was Anders Kompass, a former Swedish diplomat who worked as director of field operations at the UN Office of the High Commissioner for Human Rights. After 17 years of service, Kompass resigned over the unwillingness of the UN system to robustly confront the sexual abuse of children by UN peacekeepers in the Central African Republic in 2014.
He states: "There is no hierarchy in the horror and brutality I witnessed during those two decades – massacres, torture, killings, the displacement of populations – but an eight-year-old boy describing in detail his sexual abuse by the peacekeepers meant to protect him is the kind of account I wish I'd never had to read."
In an exclusive statement to the IRIN news agency, published on 17 June 2016, Kompass details disturbing internal failures: "I'd seen a lot of the UN's dysfunction over the years, but I wasn't prepared for how the organisation would deal with these events, with the ensuing scandal – and with me."
Kompass casts light on a culture of fear within the UN system: "Many staff members have been the victims of retaliation or have witnessed retaliation against those who have taken unpopular ethical stances (including reporting on internal unethical conduct), in the form of side-lining, harassment, sudden transfers, poor evaluations, and non-renewal of contracts. They are convinced that the system does not protect them."
While admitting that his experience has made him sceptical, Kompass still believes that a universal organisation is needed to advance the cause of world peace and development. "But I also believe that without great changes aimed at resurrecting ethical behaviour within the UN, the organisation will not be able to successfully address the challenges of today and of tomorrow."
Read Anders Kompass exclusive statement here: