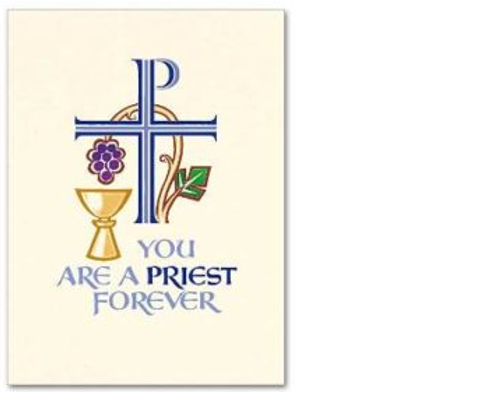 This year twenty-eight SMA seminarians completed their training and have been Ordained to the Priesthood.   In the coming months they will be assigned to Missions in various parts of Africa, joining other SMA's in answering the call to "Go out and preach the Good News". 
Twenty-three of the newly ordained come from African countries (Benin, DR Congo, Ghana, Ivory Coast, Liberia, Nigeria, Togo, and Zambia, two are from India and one each from the Philippines, Slovakia, and Spain.   Since 1991 the SMA have ordained more than 400 Priests from thirteen African countries, India, the Philippines and Poland.   
Throughout their formation in SMA Seminaries in Africa, India, the Philippines and Poland all of these missionaries were supported by members of the Family Vocations Community (FVC) here in Ireland. Through their financial contributions, they made the upkeep, education and training of these Missionaries possible.  This is a tremendous achievement and a great contribution to the Mission of the SMA and the Church.  The Society of African Missions is grateful for this on-going and consistent support.
We thank God for the support of FVC members, we wish the twenty-eight Newly Ordained well in their missionary lives and we ask God's Blessing on all. 
 For more information on the family vocations community please contact 021 4616316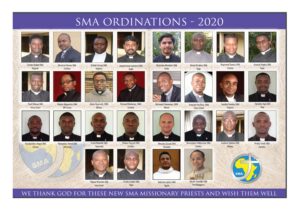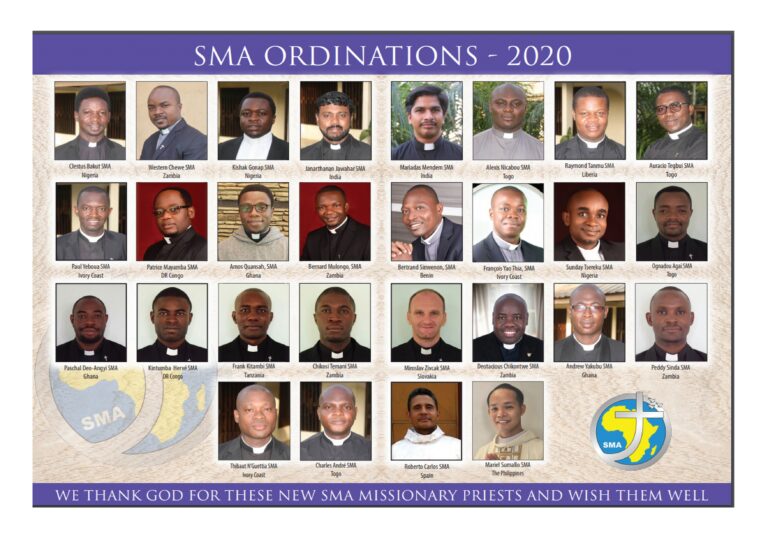 Click on the photo to enlarge