In this, the Season of Creation, we can reflect on the words of St Francis in the Canticle of Creatures.  It is believed that most of this was composed in late 1224 while he was recovering from an illness at San Damiano. Francis' canticle tells us that creatures and elements reflect in their beauty and strength the blessings that come from God, this is one of the ways He is present with us today.  By reflecting on the words of the Canticle of the Creatures it's possible to see how St Francis of Assisi felt and understood that our life is intimately connected with God's Creation.  God's artistry is in everything, everywhere and we as humanity are part of His creativity. It is within Creation where divinity and humanity became one, when Jesus was among us and it is within Creation that God's Holy Spirit dwells with us today.  http://franciscanseculars.com/the-canticle-of-the-creatures/ 
The Canticle of Creatures (St. Francis)
Most High, all-powerful Lord, Yours are the praises, the glory, and the honour and all blessing. Praised be you, my Lord, with all Your creatures,especially Sir Brother Sun, who is the day, and through whom You give us light.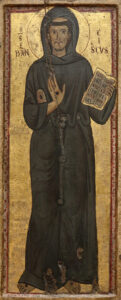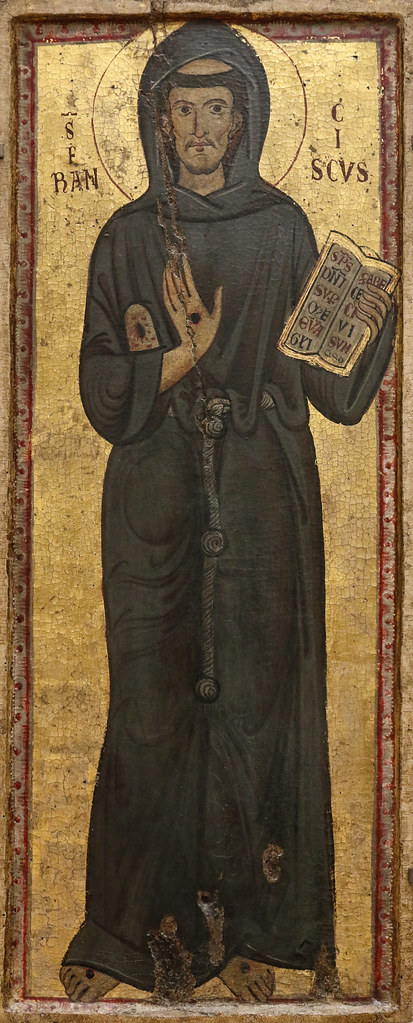 And he is beautiful and radiant with great splendour;
and bears a likeness of You, Most High one.
Praised be You, my Lord, through Sister Moon and the stars,
in heaven You formed them, clear and precious and beautiful.
Praised be You, my Lord, through Brother Wind,
and through the air, cloudy and serene,
and every kind of weather through which you give sustance to your creatures.
Praised be You, my Lord, through Sister water,
who is very useful and humble and precious and chaste.
Praised be You, my Lord, through Brother fire,
through whom You light the night, and he is beautiful and playful
and robust and strong
Praised be You, my Lord, through our Sister Mother Earth,
who sustains and governs us, and who produces various fruit
with coloured flowers and herbs.
Praised be You, my Lord, through those who give pardon for Your love,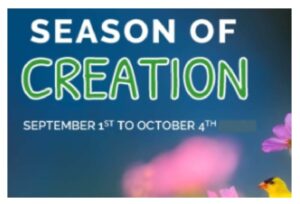 and bear infirmity and tribulation.
Blessed those who endure in peace,
for by You, Most High, shall they be crowned.
Praise and bless my Lord and give Him thanks
and serve Him with great humility.