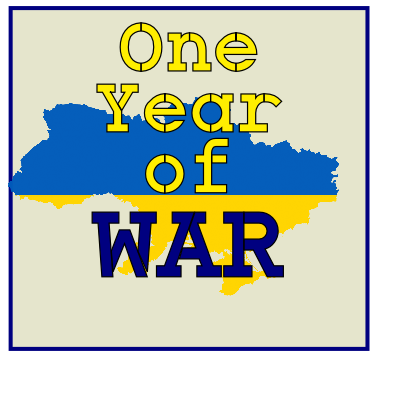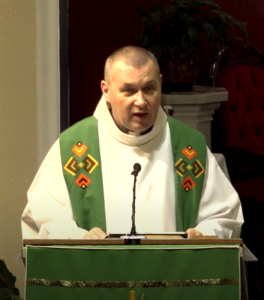 A few weeks ago Fr Grzegorz Kucharski, the Superior of the Polish SMA Province, came to Ireland to say thank you to the Irish SMA and Parishioners in SMA Parishes for help given to support Ukrainian war refugees.  In response to an appeal he made last year, SMA Parishes, Communities and Staff collected funds which were sent to Poland and used to provide accommodation and sustenance to over 100 Ukrainian women and children in two SMA Houses (in Piwniczna Zdroj, southern Poland and Borzecin Duzy, Warsaw).   A short video of Fr Grzegorz address to the congregation of Wilton Parish can be accessed here.  
A year later the SMA in Poland continue to provide a safe place for refugees. The war in Ukraine is, according to many commentators, likely to go on for a long time – so the need to continue our openness to supporting those who suffer remains, as does the need for our steadfastness in rejecting and withstanding the injustice of this war.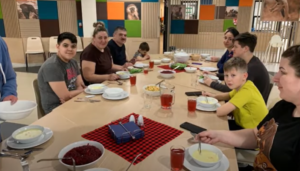 In the first weeks of the war we looked on in disbelief at the destruction and violence we thought had been consigned in Europe to the time of World War II.  In the first four weeks alone 3.5 million people, mostly women and children, fled leaving husbands, fathers and brothers behind.  Since then these numbers have more than doubled and the war continues with no end in sight.  In news bulletins, we continue to see harrowing scenes of separation and loss as countless families lost their homes, possessions and the lives of loved ones.   Names of places like Mariupol, Bucha and Bakhmut – places most of us never heard before – are now synonymous with violence, wanton destruction and war-crimes.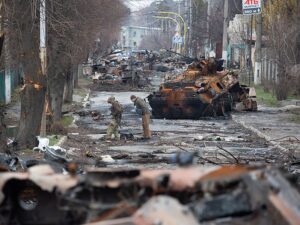 In Ireland, as in many countries in Europe, the Christian and humanitarian response and openness to receiving refugees continues, as it should, but there a are growing signs of a vocal minority who, in spite of the devastation, suffering and injustice evident on our TV screens, want refugees and migrants in general to be turned away, or who portray them as a threat. This is not true and we as Christians must be steadfast in withstanding and rejecting these bigoted and unjust views.
An article published on this website almost a year ago praised the generous response of Irish people to Ukrainian war refugees and it also raised the following question:  "As time goes by, as the number of refugees increase and as economic impacts bite the unjust effects of this war will be become even more evident and responding to them more difficult. How will we individuals and Christians respond?"  Here in Ireland, there are now around 50,000 Ukrainian refugees and there are now difficulties in finding accommodation for them. We are also feeling the knock-on economic effects of the war in the form of a severe increase in our cost of living. The article published last year also quoted St Paul: 
"Let us not grow tired of doing good, for in due time we shall reap our harvest, if we do not give up. So then, while we have the opportunity let us do good to all."
Gal. 6:9-10.
In our current situation following this advice is the most generous and Christian thing we can do.  Let us sustain the positive and Christian response we have been making. This will mean remaining open and welcoming – let us not harden our hearts, let us reject the attempts of people and groups who want us to do so and especially – let us not grow tired of doing what is right and just.