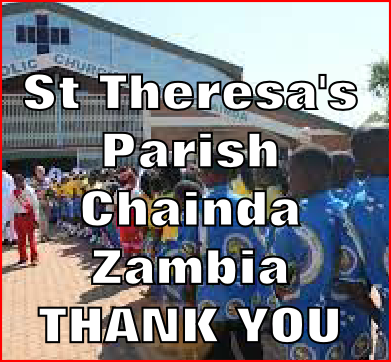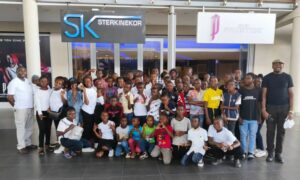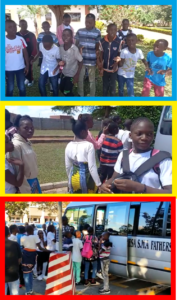 In Parishes all around the world Easter, and the weeks leading up to it were busy preparing and organizing for Holy Thursday, Good Friday and Holy Saturday. These preparations involved many people and groups, each required to play their part and to make an effort.
One such parish was St Theresa's Parish Chainda, Waterfalls, Zambia, where SMA Frs. Denis Telewa and Fr Matthias Chungu minister to their parishioners. 
After the hard work of preparing for and participating in the the Easter Ceremonies it was  decided to take the altar servers, 60 in number, both boys and girls, out for a treat to watch a movie of their choice in a local cinema.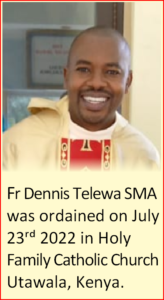 This outing was a way of saying thank you to them for the work they did during Holy Week and for the part they play in the life of the Parish.  In this, Fr Denis tells us, "they follow the example of our parish patron – Saint Theresa."  Her 'Little Way' does not ask for great actions, but doing even small things with great love.  This is what the altar servers had done, very well, during Easter and so deserved this thank you. 
It was a great day out and much appreciated.  For some it was a new experience as they had never been to the cinema or into the shopping mall they were taken to.  The Photos here give a flavour of the day and of the joy and excitement the it brought. 
Our thanks to Fr Denis Telewa SMA for the photographs and for this glimpse into the life of St Theresa's Parish.