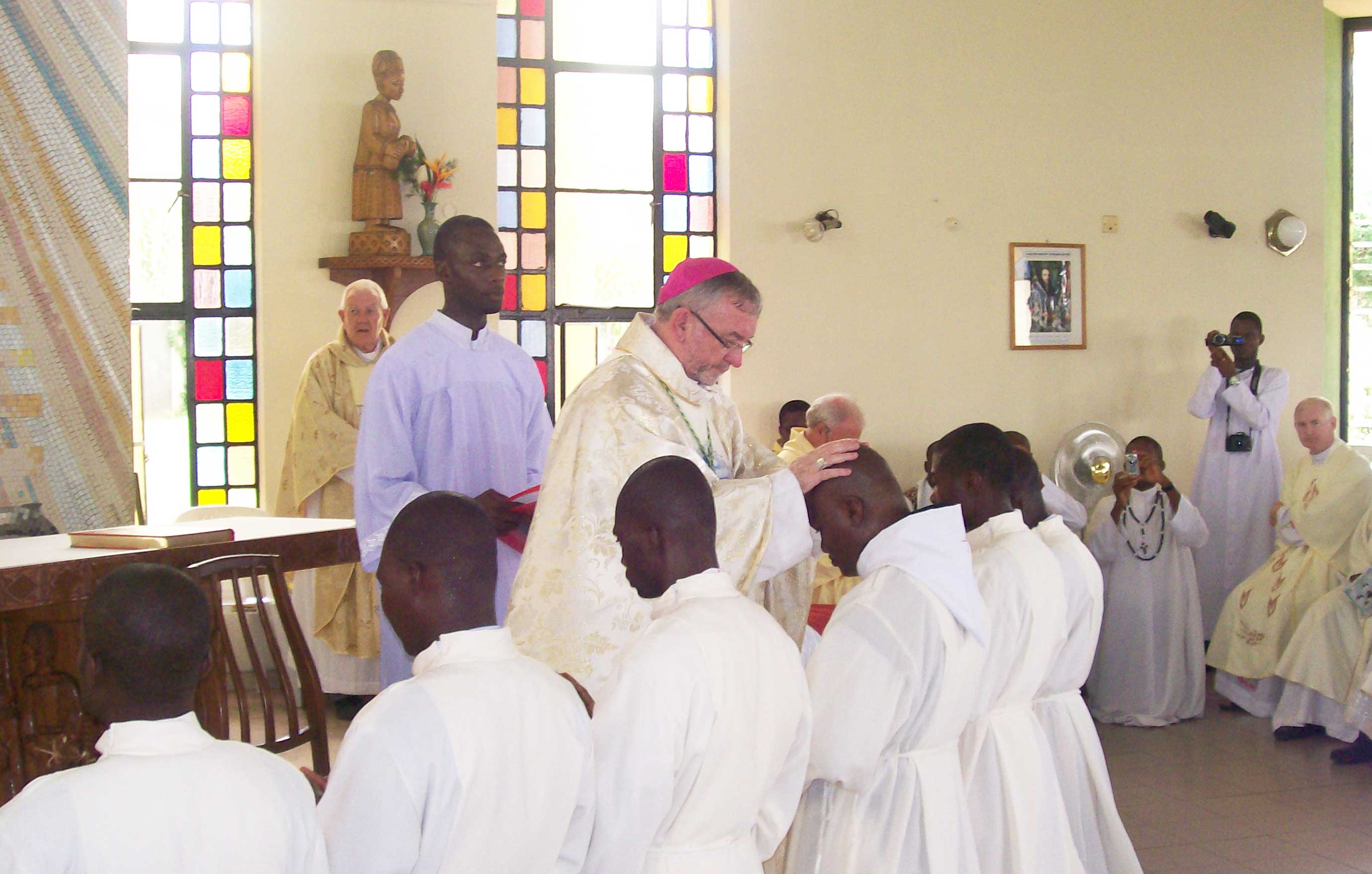 SMA Ordinations in Ibadan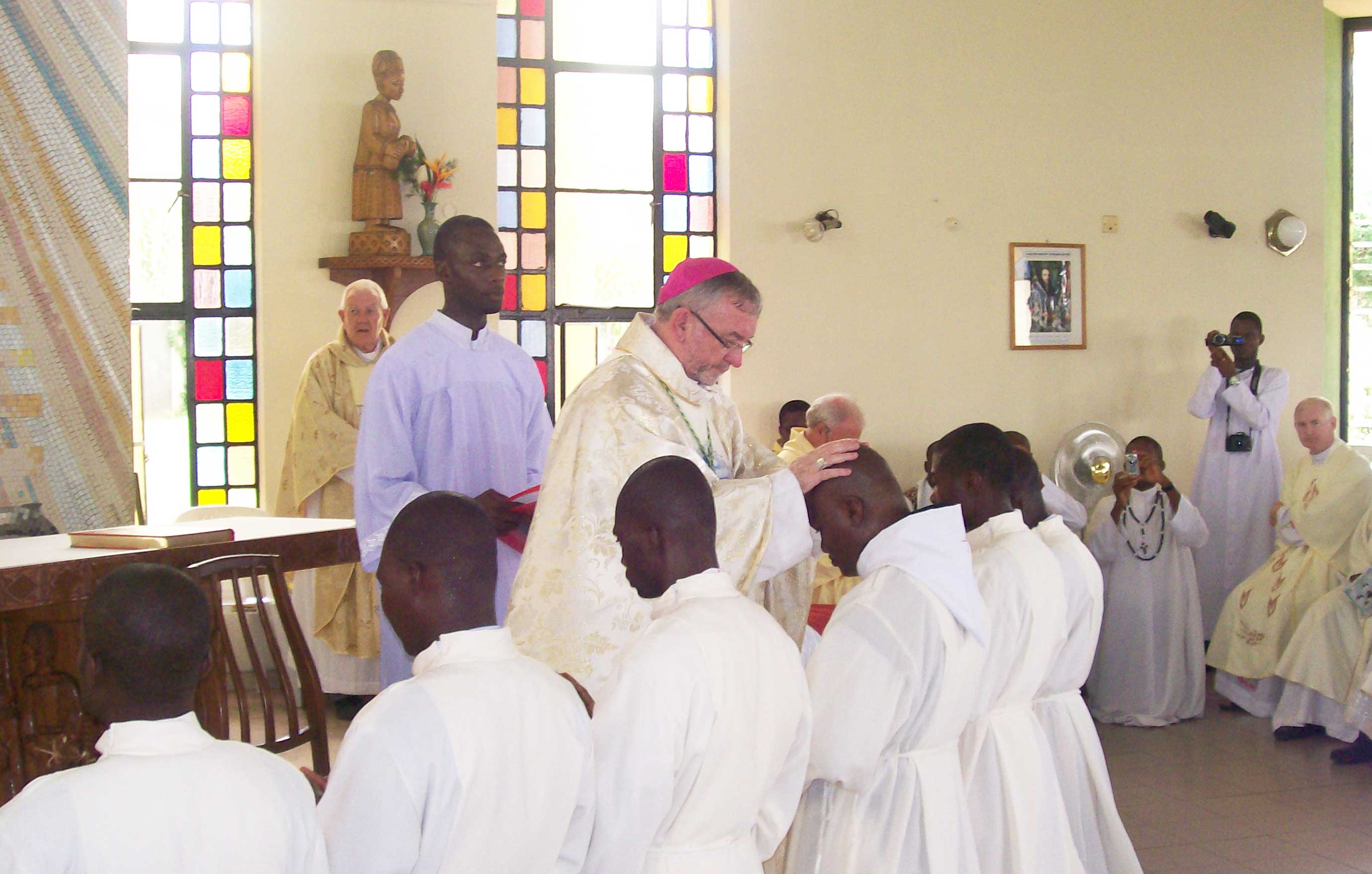 The moment of Ordination
Bishop Kieran O'Reilly SMA, Bishop of Killaloe, lays hands on the head of each one
On Saturday, 21st May, 2011 the SMA welcomed an other priest into their ranks with the ordination of Fr. Alphonse Sekongo (from Côte d'Ivoire) to the priesthood. The ceremony took place at the Chapel of the SMA House of Studies, Ibadan, Nigeria.
Five SMA Deacons were also ordained in a wonderful colourful and vibrant ceremony attended by a large crowd of SMA supporters and people from the neighbourhood who have close links with the SMA. The new Deacons are Hippolyte B. Buhika (DR Congo), Jérôme Anoumu-Sassou (Togo), Joseph Ogungbe (Nigeria), Jean-Paul Kpatcha (Togo) and Gérard Pagnan (Togo).
Also ordained to the Diaconate on the same occasion was Dom Robert Ezika, O.C.S.O. (Nigeria) who has been residing at the SMA House of Formation and has been recently elected as Prior to a Cistercian community in Nigeria.
The ordaining bishop was Bishop Kieran O'Reilly, SMA who was installed as Bishop of the Diocese of Killaloe in Ireland last August. At the time of his appointment as Bishop of Killaloe he was the Superior General of the SMA. Before that he had been on the staff of the Ss Peter & Paul Major seminary in Ibadan where the new Deacons and priest had studied. The new Deacons will continue their studies and be ordained priests in 2012. Fr Sekongo will, however, be appointed to his first mission in the autumn.
We wish each and everyone of them a blessed and happy ministry in the service of the peoples of Africa.
A group photograph after the ceremony, including Fr Maurice Henry SMA (front row, right) the Regional Superior for Nigeria. On the left hand side are included SMA Frs Eddie Hartnett (Cork), Augustine Onwuzurike (Nigeria), Francis Rozario (India, a member of the SMA Formation House staff and lecturer in the Major seminary) and Phonsie Flatley (Kinvara).
To Bishop O'Reilly's right is Rev Deacon Robert Ezika O.C.S.O.