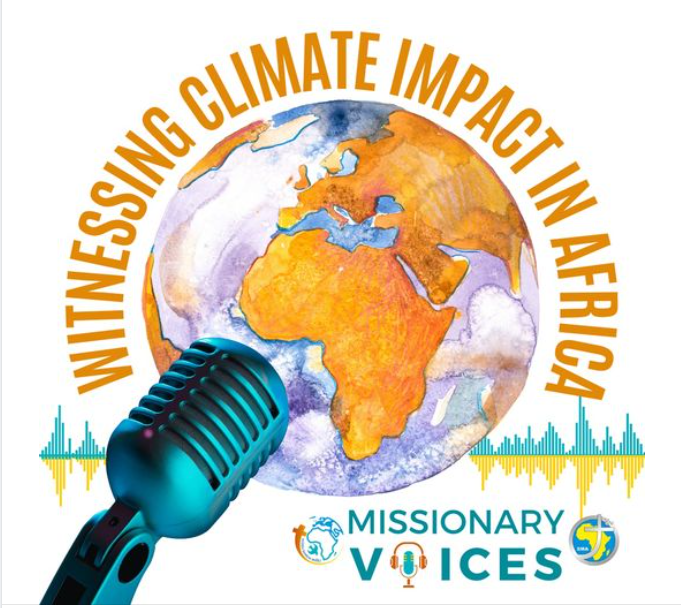 To mark the Season of Creation a collaboration between the Sisters of Our Lady of Apostles and the Society of African Missions has produced a series of five Podcasts on the theme "Witnessing Climate Impact in Africa"
This week we bring you the fourth podcast in this series – a conversation between Mr John McGeady, former Justice Officer for the Sisters of Our Lady of Apostles, Mr Gerry Forde, Justice Officer for the Society of African Missions and Fr Patrick Kwis SMA originally from Jos, Plateau State but now based in the Nigerian capital Abuja from where he works as the General Coordinator of the JPIC Office for SMA Nigeria Province. 
Fr Patrick gives an overview of climate change and its widespread effects in Nigeria which in turn has contributed to societal changes such as distrust and fear between people.  Climate change is exacerbating social tensions. 
CLICK HERE TO LISTEN TO THE PODCAST  
This link may also be used to access the earlier podcasts in the series. 
The final podcast in the series will be published on Thursday the 5th of October and will feature Sr Juvenale Yevide OLA who lives in Niger.