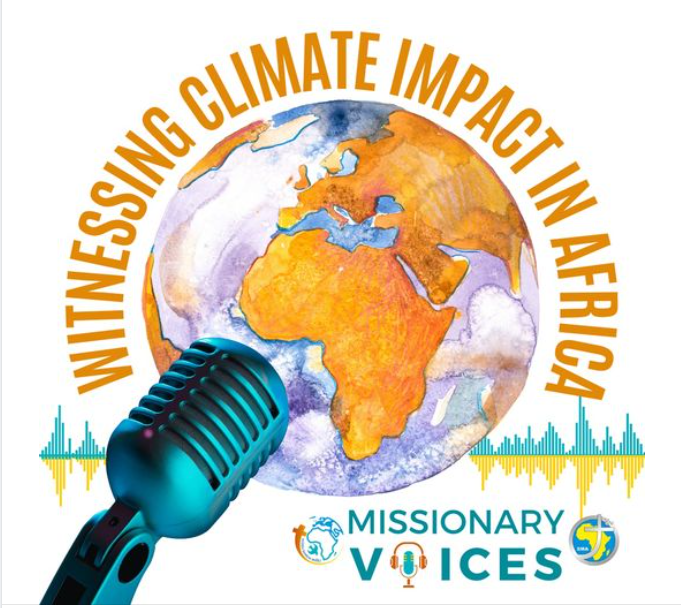 To mark the Season of Creation  a collaborative effort between the Sisters of Our Lady of Apostles and the Society of African Missions has produced a series of five Podcasts on the theme of "Witnessing Climate Impact in Africa". 
This week we bring you the third podcast in this series in which we hear a conversation between Mr John McGeady, former Justice Officer for the Sisters of Our Lady of Apostles, Mr Gerry Forde, Justice Officer for the Society of African Missions and two OLA Sisters based in different parts of Ghana.  They are Sr. Dora Sara Wilberforce OLA and Sr. Dorcas Obeng OLA. Together, they shed light on the many challenges facing the country due to climate change.
In this episode, we hear about the stark transformations occurring in the natural environment.  Beyond that, we learn about the heartbreaking consequences, such as the economic hardships driving women and girls into prostitution when crops fail.  Other knock-on effects of climate change are  urbanization, inflation and the far-reaching effects on crucial resources like energy, water, and food supply. Education, a cornerstone of progress, is also fundamentally affected by these challenges.
CLICK HERE TO LISTEN TO THE PODCAST  
This link may also be used to access the earlier podcasts in the series. 
Next week's podcast which will be published on Thursday the 28st of September will come from Fr Patrick Kwiss SMA in Nigeria.