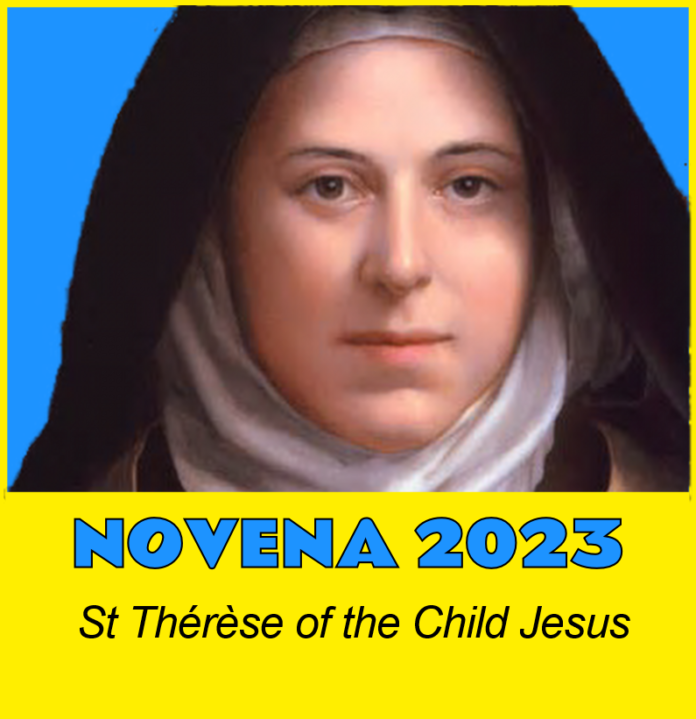 As well as the National Novena in honour of Saint Thérèse of Lisieux, the Little Flower, which is taking place at St Joseph's SMA Church, Blackrock Road, Cork, the SMA community in Dromantine are also hosting the nine day Novena of Prayer for people living in the local area and beyond.
Click here to connect with the Dromantine celebration.
Mass is celebrated at 10am and 7.30pm each day from Saturday, 23 September to Sunday, 1 October [traditionally the Feast of St Therese].
Themes:
23 September: Invitation to shine with St Thérèse – Fr Damian Bresnahan, SMA
24 September: The changing face of the Church – Fr Des Corrigan, SMA
25 September: Faithful in abiding – my daily prayer time with God – Fr Pat Kelly, SMA
26 September: Keeping our eyes on Jesus – Fr Pat Kelly, SMA
27 September: Let go and let God – Fr Paddy O'Rourke, SMA
28 September: Celebrating Golden Years of Missionary Life – Fr Michael McKee, SMA
29 September: In the steps of St Thérèse – Fr Martin Kavanagh, SMA
30 September: The Synodal Pathways – Sr Kathleen McGarvey, OLA
1 September: Feast of St Thérèse – a wonder-filled celebration of love – Fr Christopher Emokhare, SMA
A Prayer in honour of St Thérèse
St Thérèse, Flower of Love, please intercede for us.
Fill our hearts with your pure love of God.
As we approach and celebrate your feast day
make us more aware of the goodness of God
and how God cares for us.
Instil in us your 'Little Way' of doing ordinary things with extraordinary love.
Give us the heart of a child who wonders at life
and embraces everything with loving enthusiasm.
Teach us to delight in God's ways
so that divine charity may blossom in our hearts.
Little Flower of Jesus, bring our petitions before God, our Father.
O glorious St Thérèse, whom almighty God has raised to help and inspire the human family
I implore your intercession.
I beseech you to answer my petition
and to carry out your promise of spending heaven doing good on earth…
of letting fall from Heaven a Shower of Roses.