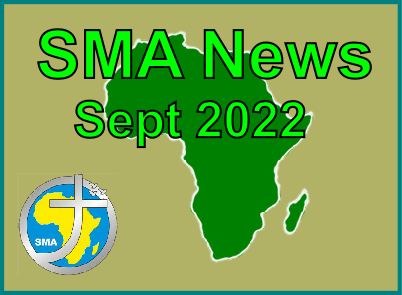 Welcome to the September bulletin of the SMA International News.  This month we have stories from, Ireland, Ivory coast and Zambia.
We hear about the continuation of the SMA Summer Camps in Dromantine, this year it consisted of two weeks for boys and two weeks for girls during the month of July. 
Then we go to Ivory Cost and hear of the work of Fr Michel Savadogo SMA, Director of the Shalom network for conflict transformation and reconciliation, which encompasses many West African countries.
Our final report is from Zambia, from SMA House Kabwe we hear about the formation of SMA students through a video that they themselves produced with the support of the SMA Media Centre, Ndola.