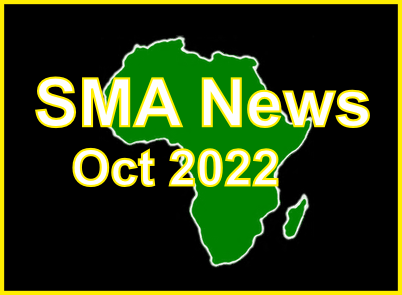 Welcome to the October bulletin of the SMA International News.  This month we have stories from Burkina Faso, Ireland and Benin Republic. 
We hear a report from Fr Francis Rosario SMA on the International Congregation for Ongoing Formation (ICOF) programme following his visit to Burkina Faso.
Then we go Ireland and hear about an International Day held in the SMA Parish in Wilton early in September. This was a day that saw people from diverse backgrounds & cultures come together to celebrate and show solidarity for the people of Ukraine. 
Our final report is from Benin – a report of the meeting of the SMA-OLA Commission on Common Spiritual heritage.
This Bulletin then ends with a roundup of news from the SMA Generalate in Rome.