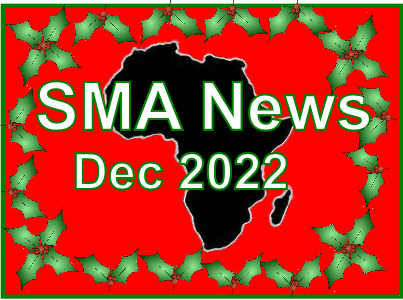 Welcome to the December Bulletin of the SMA International News.  This month we have stories from France, Benin Republic and Canada. 
We hear from France, about the annual memorial of the massacre of African soldiers on Nov 8th 1942, during World War II.  This event a tradition of which the SMA has been part of since it began.   Next we go to the Beinin Republic to visit the Parish of Our Lady of Lourdes where we hear from Fr Christopher Oshalaiye SMA, about the people he ministers to and some of the projects he is involved in.  Then we go to Canada to hear about the pastoral experience of Fr Benjamin Ubi SMA.  
As usual the Bulleting rounds-up with news and information from the Generalate in Rome.