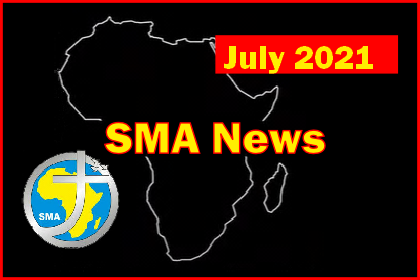 Welcome to the July SMA International News. In this edition we cover stories from the Democratic Republic of Congo, Sierra Leon and from SMA Houses of Formation. 
In the Republic of Congo the SMA has taken responsibility for St. Thomas Aquinas parish in Manpu, located in a rural area, at 150 km from the city of Kinshasa.   A second report looks at the effects of Covid-19 in our houses of formation. How have  students and formators experienced this health crisis?  We then go to Sierra Leone to hear how the SMA marks this year, 
the 9th anniversary of its return to the Archdiocese of Freetown. 
This month's News ends with a general round-up of SMA information and events.