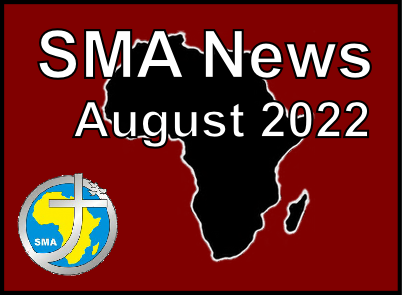 Welcome to the August edition of the SMA International News which brings reports from: 
Italy: from where we hear about the collaboration between the SMA and OLA.  Recently SMAs and OLAs met in Bardello to celebrate the 100th Anniversary of the OLA House there.
Cote d'Ivoire: news about ordinations to the Priesthood and Diaconate, presided over by the Papal Nuncio, Bishop Paulo Borgia.
Nigeria, from where we hear again about ordinations of four Priests and three Deacons.  The ceremony was officiated by Most Rev Gabriel Abegunrin, Archbishop of Ibadan.