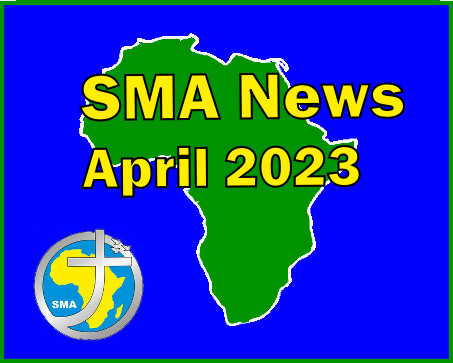 Welcome to the April edition of the SMA International News. In this Bulletin we have reports from:
Liberia: Where we join an annual pilgrimage in Sasstown/Betu which commemorates the foundation of the church in this country. Fr Factna O'Driscoll SMA brings us the story of this event which also included a visit to the graves of three Irish missionaries.
 Tanzania: We see the early stages, of a community laying foundations for a new church in Bugisi, which is in the Diocese of Shnyanga.
 Zambia: a landmark achievement has been reached by the SMA Media Centre in Ndola which has been run by Fr Tom Casey SMA for the last 23 years.
This months bulletin ends with information from the SMA Generalate in Rome about a visit of Fr. Francois de Paul and Fr Christophe Pachut to Zambia.  
Click on the red Play Button below to view.