A SAFE AND WARM WELCOME
The SMA Community in Dromantine along with our Hospitality Team are ready to safely and warmly welcome you back. We are fully focused on the Covid-19 related responsibilities and have put all the necessary requirements in place.
We invite you to share our Retreat & Workshop programme for 2021. Please let your friends and communities know that Dromantine is opening in August.  As we are committed to keeping everybody safe, we have limited numbers for the foreseeable future.
There are only 30 places available for each Retreat / Workshop. Make sure you book early so as not to be disappointed.  Looking forward to seeing you back with us soon – Fr. Damian SMA

See Programme to the end of the year below.  There is also a link to a downloadable copy at the end of this article should you wish to print it for your community or email it to friends.
AUGUST
Preached Retreat. 'Time to awaken the soul with the unfolding of the Word of God.'
Thursday 12th Aug. 5pm — Tues. 17th Aug. 2pm.  Preacher Fr. Joe McGee MSC £450 / €520
Focusing Prayer
Saturday 21st Aug. 9.30am — 5pm.
Fr. Adrian Farelly OP
 £35/€40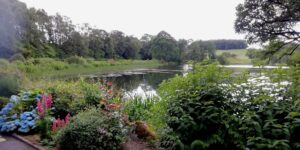 6 day Directed Retreat
Tuesday 31st Aug. 5pm — Tues. 7th Sept. 9.30am
£600/€695
 …. or the option of
6 day Non -Directed Retreat
Tuesday 31st Aug. 5pm — Tues. 7th Sept. 9.30am
£540 /€630
_______________________________
SEPTEMBER
Retreat for Mission Supporters & Friends of SMA
Friday 10th Sept. 5pm — Sun. 12th Sept. 2pm
£160/€185
________________________________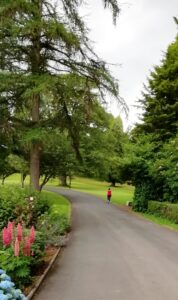 OCTOBER
Preached Retreat. 'Called by a New Name: Refocus, recharge and reconnect in a post-pandemic world.
Sunday 3rd Oct. 5pm — Fri. 8th Oct. 9.30am
Fr. Hugh Lagan SMA
£420/€490
Transformation Retreat. 'The Transformation Game'
Friday 15th Oct. 5pm — Sun. 17th Oct. 2pm
Noel Bradley DD
£200/€230
Workshop. 'Hello You: Finding the joy, purpose and happiness you deserve'.
Monday 18th Oct. 5pm — Thur. 21st Oct. 2pm
Fr. Hugh Lagan SMA
£280/€325
________________________________
NOVEMBER
Dealing with Grief
Saturday 6th Nov. 9.30am — 5.30pm
Fr. Brendan McManus SJ & Mr Jim Deeds
£35/€40
Workshop. ' Broken Open: How difficult times can help us grow.'
Friday 19th Nov . 5pm — Sun. 21st Nov. 2pm
Fr. Hugh Lagan SMA £200/€230  
_______________________________
DECEMBER
Advent Retreat
Friday 3rd Dec. 5pm — Sun. 5th Dec. 2pm
Rev. Ruth Patterson £200/€230
To download a copy of the Programme CLICK HERE