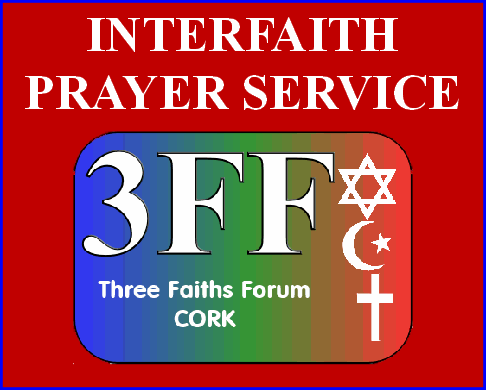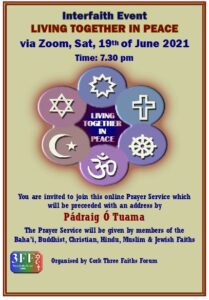 On Saturday 19th of June at 7.30pm Three Faiths Forum Cork have organised an online interfaith Prayer Service on the theme "Living Together in Peace."   The event will be preceded by a short talk from Padraig Ó Tuama.
Members of the Christian, Muslim, Jewish, Baha'i, Hindu and Buddhist faiths will participate in the Prayer Service.  The event will be hosted via the OLA Communications Office Zoom account with slides and graphics by the SMA Justice Officer.
The event will last about one hour.   To register Click  REGISTER HERE 
An email with a link to join will be sent to you within 15 minutes of registering.  If you do not receive it then check in you Spam mail.