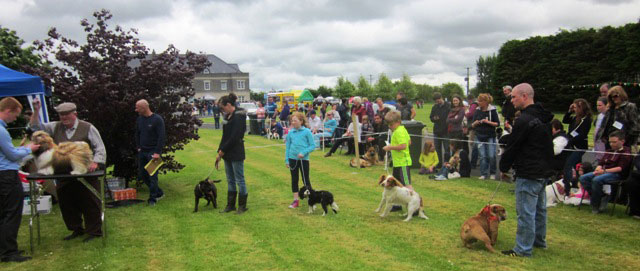 SMA Zimmermann House, Cloonbigeen, Claregalway, Co Galway, H91 YK64
January 2021: House Office closed due to Government Covid-19 restrictions.
Please phone 091 798880 if you need to make contact about Cards, MAC, FVC etc.
The presence of the SMA in Ireland goes back to 1876 when the then SMA Superior General, Fr Augustin Planque, sent Fr James O'Haire (a priest working with Irish immigrants in South Africa) to recruit English-speaking priests from Ireland to join the Society. In 1878 Fr Francis Devoucoux SMA came to Mayfield, Cork to take charge of the Apostolic school founded by Fr O'Haire.
The SMA House in Claregalway was built in 1994 and renovated in 2018. It serves as a Promotion and Mission animation centre for the west of Ireland. It also serves as a retirement house for some of our priests. There are 12 SMA priests in residence.
Community Leader: Fr Seamus Nohilly SMA       
House Bursar: Fr Colman Nilan SMA
The different departments in Claregalway are:
Family Vocations Crusade (FVC) – Fr Frank McGrath SMA – which fundraises to pay for the education of our 250+ seminarians from Africa, India, Philippines and Poland.

Missionary Association Cards (MAC) – Fr Seamus Nohilly SMA – cards for different occasions (Birthdays, Exams, Weddings, Get Well, Bereavement etc)
Mission Boxes – Fr Colman Nilan SMA and a team of dedicated lay people who assist in the collecting of boxes from the different shops all over the Province.
Contact details:  091 – 798 880      

[email protected]
The west of Ireland has been a fruitful seedbed for SMA and OLA vocations. Our photo, shows the SMA Vice Provincial Leader, Fr Eamonn Finnegan, with Sr Eileen Cummins (former OLA Superior General) from Craughwell, Co Galway and Sr Mary Crowley OLA (Cork). The wider Craughwell area has given nearly a dozen missionaries to the OLA and SMA down the years.