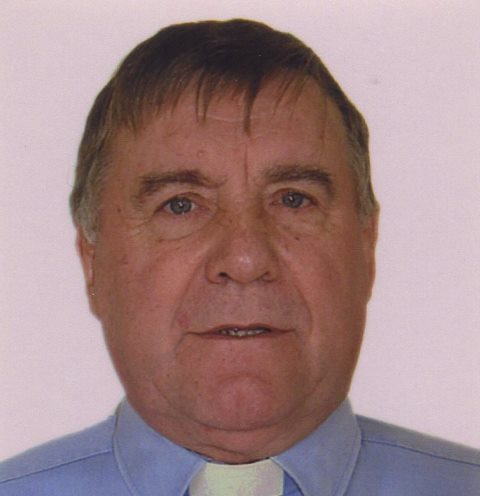 Fr Vincent Glennon, an SMA missionary in Ghana since 1973, died peacefully in the Bon Secours Hospital, Cork, on Sunday afternoon, 25 June 2017.

Fr Vincent celebrated the 44th anniversary of his Priestly Ordination earlier this month. He was originally appointed to Nigeria but was unable to gain a Visa due to problems arising from the Nigerian Civil War. Along with two classmates he was then assigned to Ghana where the Irish Province was building up a missionary presence alongside Dutch SMA missionaries.

Dutch SMA missionaries were the founding missionaries of the Catholic Church in Ghana when Fathers Moreau and Murat landed at Elmina from the English warship Dwarf on 18 May 1880. They had come from the SMA mission on the island of St Helena.

After the normal 'initiation period' for new missionaries, Fr Vincent was appointed to Sunyani diocese where he was to spend the next 24 years, ministering initially in Mim and later in Bechem parishes. His departure from Sunyani coincided with Ordination of the first SMA priest from the diocese. Surely a sign that the work of the missionaries was bearing fruit. Today the Society has 22 Ghanaian priests, ministering in several Africa countries as well as in Ghana. The Society is blessed with a large number of vocations in Ghana to continue the work of Fr Vincent and the earlier missionaries.

After a Sabbatical year in 1998, Fr Vincent (along with Fr Denis Ryan SMA) accepted a request from the bishop of Obuasi to work in a very poor part of the diocese. And since 1999, both of them worked tirelessly developing the area entrusted to their care. They travelled all over St Peter's parish, Keniago, establishing church communities and addressing the social development needs of the Ashanti people, the principal group in that part of Ghana.

During his years in Ghana, Fr Vincent worked in three parishes, all of which had at least 30 outstation villages / churches to develop and care for: Mim, Bechem and Keniago. They all benefitted from his building skills, with schools and churches constructed under his careful supervision. But he was also concerned about the personal development of the people he was privileged to serve. Bechem parish has a fine primary and secondary school, appropriately called St Vincent's!

Such is Fr Vincent's legacy to a part of Ghana he was forced to leave in January 2017 for more intensive medical treatment in Ireland for an illness diagnosed last Autumn.

As the seriousness of Fr Vincent's illness became apparent his large family gathered around him as well as his SMA confreres and friends. Many of them were with him when the Lord called him to his eternal home at 1pm on Sunday, 25 June.

The people of St Peter's parish as well as the other places where Fr Vincent ministered have lost a kind and caring pastor. The SMA have lost a valued and dedicated missionary priest. Fr Vincent is also deeply mourned by his own family as well as his SMA confreres.

Fr Vincent's remains reposed at the Society of African Missions, SMA House, Blackrock Road, Cork from 5pm to 7.30pm on Tuesday 27 June 2017, followed by removal to St Joseph's SMA Church, Wilton, Cork. His funeral Mass took place at 2pm on Wednesday, 28 June, followed by burial in the adjoining community cemetery. A large number of his family and friends travelled from all over Ireland for the ceremonies.

Ar dheis De go raibh a anam uasal.