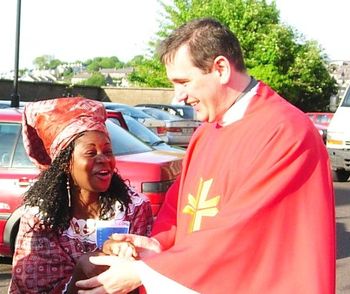 OUR AIMS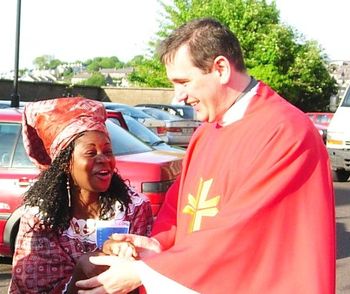 To provide a place where asylum seekers can meet, reflect and tell their story.
To provide a space for social interaction.
To facilitate the full participation of immigrants in the life of their faith.
To promote ways for all members from different faiths and cultures to share and learn from each other.
To provide ongoing education in relation to spirituality, scripture and faith.
To liaise and to encourage cooperation between churches in multicultural ministry.
To provide resources for groups involved in seeking out and welcoming the stranger.
To raise racial awareness and remove the barriers of indifference, prejudice and fear.
To resource and provide materials for liturgical and
pastoral dimensions of multicultural ministry and mission.
To develop leadership training for intercultural communication.
To facilitate the provision of counselling for traumatised asylum seekers.
To offer spiritual direction.
To move towards a new vision of mission.
Our Values
Cois Tine
Acknowledges the validity of cultural differences.
Honours the uniqueness and dignity of each person.
Welcomes the stranger in an environment that is safe and inclusive.
Fosters the growth of an environment of hope, safety and mutuality.
Accepts, appreciates and respects diverse spiritualities.
Celebrates unity and diversity.
Encourages and enables the contribution of the stranger within an inclusive and cultural context.
Back to About Cois Tine