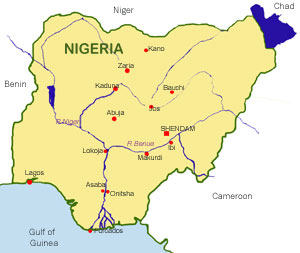 On Pentecost Sunday last, the Catholic community of Owo, Ondo State, Nigeria were brutally attacked and many killed and injured. Newspapers were quick to speculate on who the perpetrators were, how many were killed or injured etc. Even some stated that the priest had been kidnapped which was completely false.
Ondo diocese, Nigeria, in the south-west of Nigeria, was evangelised by SMA missionaries. The original Owo parish founded several decades ago has now three parishes with many outstations attached to each one. A number of SMA priests who served in Owo are still alive, some retired and others still working as missionaries in other parts of Africa or here in Ireland. The late Bishop William Field SMA, born in Ballydehob, Co Cork, was appointed in 1958, the first bishop of the diocese. He had succeeded Bishop Thomas Hughes SMA [Hollymount, Co Mayo] who was the bishop of Ondo-Ilorin. Bishop Field retired in 1976, handing over to the first Nigerian Bishop of Ondo, Most Rev Dr Francis Folorunsho Alonge who in turn passed on the baton to the present bishop, Most Rev Jude Ayodeji Arogundade. Bishop Field died in 1988 and is buried in the SMA cemetery in Wilton, Cork.
Following the Pentecost Sunday attack, President Michael D Higgins issued a statement implying that climate change might have been a contributory factor in the attack. Bishop Arogundade issued a statement in order to set the record straight for the President. In it he paid tribute to the SMA missionaries who had worked in the diocese: "The first two bishops of the Diocese of Ondo were Irish men, the church building in which the attack took place was built by Irish missionaries and some of the people killed were baptised, confirmed and married by many venerable Irish missionaries," he said. In a reply to the Bishop's Statement, a spokesperson for the President said that he had "made no link in his statement between climate change and the attack itself. The President has utterly and unequivocally condemned the attack on St Francis Catholic Church in Owo, Nigeria and expressed his particular horror that such an attack could happen in a place of worship."
As one religious living in Nigeria said: "It is too simplistic and indeed very painful to link the killings going on right now in Nigeria to climatic change. Anybody living in Nigeria today will consider that such a point of view is grossly disconnected from the reality on the ground."
The Irish Association of Leaders of Missionaries and Religious of Ireland [AMRI] also issued their Statement which gives a broader picture of the situation in Nigeria where Christians are under constant threat of violence from Fulani herdsmen, kidnappers as well as Muslim fundamentalists. Muslims are also the victims of such wanton acts of violence and destruction of properties. 
It is an interesting fact that many years ago a Muslim chief in the Owo area was critically ill and in danger of death. He was treated at a hospital run by Irish members of the Sisters of St Louis. On his recovery, the Chief built a Church in the area and, in time, converted to Catholicism. It is sad that this terrible atrocity took place in an area where Christians and Muslims have lived in peace for decades.
The Nigerian Government of Muhammadu Buhari had done little to address the continuing attacks on the Nigerian people, particularly Christians living in Muslim-controlled States of the Federal Republic of Nigeria. He is a former Nigerian Army Major General who served as the military head of state in Nigeria between December 1983 and August 1985, after taking power in a military coup d'état. He was elected Head of State in 2015.