Fr Michael O'Leary has had a varied missionary life, working in both rural and urban settings in Liberia and now working in Pretoria, South Africa. He is the Parish Priest of the Presentation Parish in Montana, in the north of Pretoria. It has been under the pastoral care of the Society of African Missions (SMA) since its establishment in the 1990's.
The first SMA missionaries landed in South Africa nearly 150 years ago. Read more about this and the birth of Montana parish here.
A growing multicultural parish it has a very active Caring Committee who invite the parishioners to reach beyond the parish limits to address the needs of others. During 2013 they have reached out to two projects proposed to them by the Caring Committee:
(1) They gathered funds to help the work in Twafwane Self-help Village in Kitwe, Zambia – a project founded by Fr Anthony Kelly SMA.
(2) A second project raised Rand 11,000 (just under €1,000) to help the work of Médecins sans Frontieres.
On learning of the terrible Typhoon in the Philippines they decided to, once again, reach out to others in need. Our picture shows the BBQ they had to raise funds. Fr Michael reports:
Greetings from Pretoria. I have been following with interest your report on the Philippines. ( see www.sma.ie ) Here in Montana we have challenged the people to support the cause of the SMA in supporting the relief effort and they have done well. I am forwarding the sum of €400 to Fr Gus O'Driscoll in Manila to help buy what is needed. We don't seem to have great success in finding vocations in South Africa. However, the people here in Montana are very good when asked to help others in need. Earlier in the year they supported a project of Tony Kelly in Zambia and now they are supporting the Philippines.
I hope by now you have received copies of the 2014 SMA calendar that they have sponsored through a raffle and copies of this calendar have been offered to all parishes where the SMA are working in South Africa as a gesture of making the name of the SMA known in South Africa.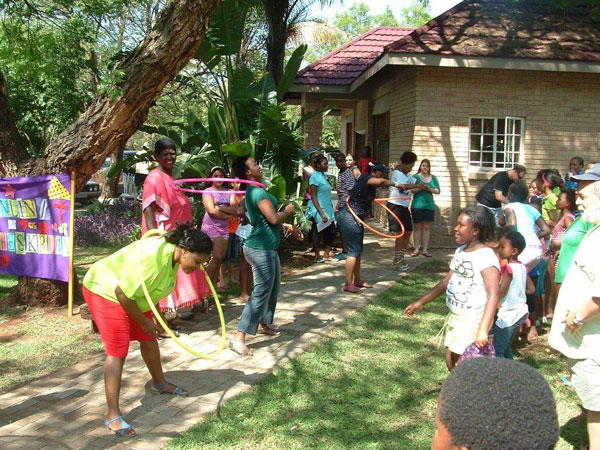 Montana parish is an example of how people, who themselves have many needs, are still aware of others in need. And not only aware, but willing to do something about it. And they can make it an enjoyable fun experience as our picture above shows.