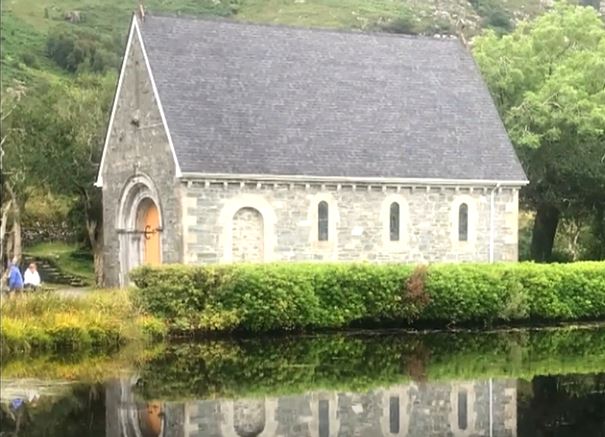 Gougane Barra
is a settlement and place of pilgrimage west of Macroom in County Cork, Ireland. The name Gougane Barra comes from Saint Finbarr, who is said to have built a monastery on an island in the lake nearby during the 6th century. The present ruins date from around 1700.  During the times of the Penal Laws, Gougane Barra's remoteness meant that it became a popular place for the celebration of Mass. The nineteenth century oratory which stands near the original monastery is famous for its picturesque location and richly decorated interior.  St Finbarr's Oratory is the final destination for one of the five Pilgrim Paths of Ireland. 
On August 22nd members of the SMA Parish in Wilton, Cork, undertook a new initiative in response to a desire to build on the spiritual efforts that had been fermenting in the parish during the long months of lockdown. 
We organised an outing to Gougane Barra of parishioners and people who have participated in our Parish Mindfulness programs.
It was a positive experience for the 40 people who attended.  Highlight of the day was the invitation to the participants to observe the wonderful surroundings of Gougane Barra and take a picture of a scene that spoke to them, and then in one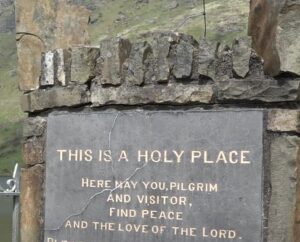 or two sentences share the meaning of that picture.
As the short video highlights it revealed a depth of experience among the group that surprised all present.  It is a challenge for the church today to help people identify the depths within themselves and to enable them to articulate it. Click on the image below to play. Enjoy the video.
Fr Michael O'Leary SMA