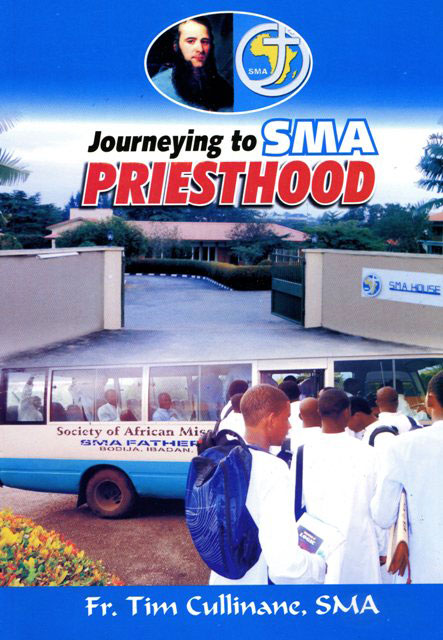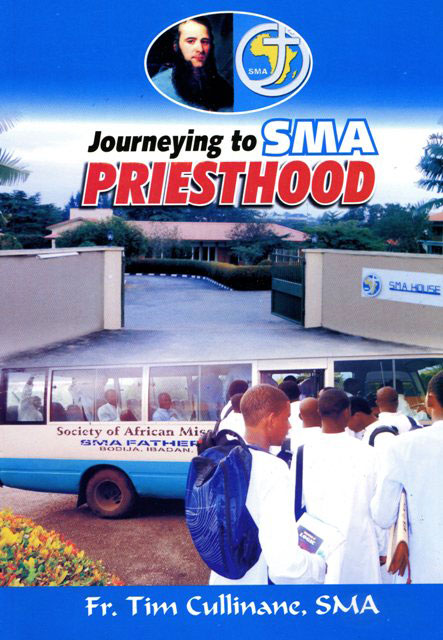 "Much of what is contained within is not confined to SMA so it is a book of huge relevance to all those preparing for priesthood."
With these words the SMA Superior General, Fr Fachtna O'Driscoll, commended the latest publication from the pen of Fr Tim Cullinane SMA.
Fr Tim Cullinane, from Brosna, Co Kerry, is a well-respected Spiritual writer and lecturer. He has several works on the spirituality of the SMA Founder, Bishop deBrésillac, and also on St Therese of Lisieux. He is a much sought-after Retreat giver. Hidden behind a quiet demeanour is a man of deep spirituality and compassion. He has been involved for many years in the formation of SMA seminarians. From this comes this latest work.
Listing some of the different ministries Fr Cullinane has been involved in over the last 50 years – school teacher, seminary lecturer, Rector and Spiritual Director (in Ireland and Nigeria), Provincial Councillor – Fr O'Driscoll writes that, from such a wide variety of experiences, Fr Cullinane writes from the heart, a heart rooted in Christ and love for priesthood.
"This book has taken years of study, reflection and prayer. May it serve all our students to prepare for priesthood with great courage and dedication and may it help all of us priests to live our missionary priesthood with great commitment and integrity" concludes Fr O'Driscoll.
In his Preface of the book Fr Cullinane explains to seminarians the purpose of the book: "The book is meant to be a practical book to help you on your journey. It is designed so that at the end of each chapter there is an opportunity to listen to the Word of God, who is your real formator, to reflect and share with others the fruits of your reflection on this word, on the content of the various chapters and be enriched in turn by the sharing of your brothers."
Among the chapters are: SMA Vocation; Personal Relationship with Jesus; Prayer; Faith sharing; Discernment; The Mass, Self-denial; Celibacy; Pastoral work…
Quoting Pope Benedict XVI, "there is nothing more beautiful that to know Him and to speak to others about Him" which is what your missionary priesthood is about.
"How beautiful on the mountains are the feet of one who brings good news, who heralds peace, brings happiness, proclaims salvation." (Isaiah 52:7)