The Society of African Missions (SMA) involvement in South Africa is a commitment to helping the new South Africa emerge from the nightmare of its apartheid history. Our first missionaries went to the Cape in 1873 but were unable to maintain their presence, particularly to personnel shortages. At the request of the diocese of Rustenburg we returned to South Africa in 1984 and have a vibrant international team there ever since. It s a sign of the hope and optimism that was then gripping the world.
As the first free elections saw Nelson Mandela become President of South Africa in 1994 with the promise of creating a Rainbow Nation, Africa and the world rejoiced. South Africa had, arguably, one of the greatest and most respected leaders ever to grace the earth.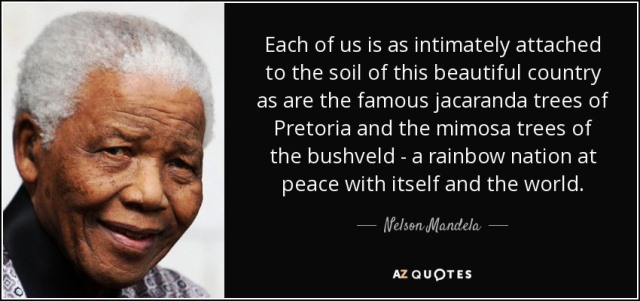 The party that Mandela led to an overwhelming victory in 1994 and which has dominated South African politics since, the African National Congress (ANC) is now fighting to keep control of its traditional heartlands. Corruption, scandals and failure to keep promises and meet expectations has brought it to a point where South Africa's local elections on 3 August 2016 will see it emerge battered and bruised by an increasingly disillusioned electorate in what are the most closely contested elections since white minority rule ended in 1994.
The build-up to the elections have been marred by violence and intimidation and the murder of candidates. Concern is growing that the language used by some leading politicians is bleeding Mandela's rainbow dry and replacing it with a stark choice of black and white. Fears of another Zimbabwe are growing. These elections stand to either deepen the crisis facing South Africa or to be an awakening that sees a more diverse and accountable political system emerge.
Below we bring you a sampling of how the leading newspapers in Ireland, Britain and the USA are viewing the elections, with links to each of the articles quoted: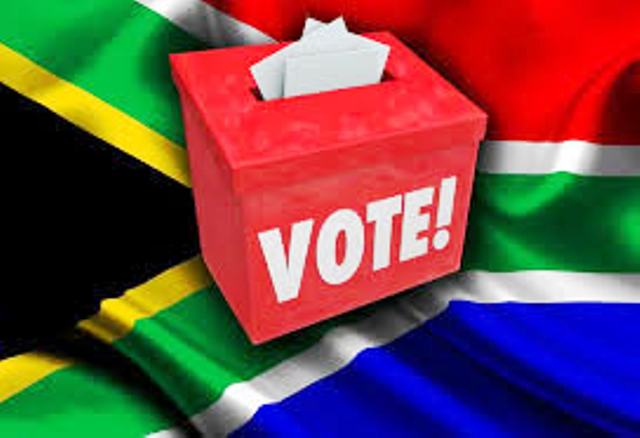 "… the fact that [the ANCs] core canvassing messages are steeped in race-based politics and its history as South Africa's liberation movement, rather than its service delivery record, shows the true level of concern that party strategists harbour about the election outcome." – The Irish Times
"South Africa's municipal elections, which take place on Wednesday, have in effect turned into a referendum on the ANC. They are the country's most closely watched polls in many years." – Financial Times
"The African National Congress faces the sternest test to its iron grip on South African politics since apartheid ended 22 years ago as rampant poverty, a weak economy and scandals associated with President Jacob Zuma threaten to alienate voters and end its control of key cities." – Bloomberg
"South Africa's African National Congress (ANC), which took power at the end of white-minority rule in 1994, is facing its toughest challenge – and not just from opposition parties in Wednesday's local elections." – BBC
"Polls ahead of the Aug. 3 municipal votes show the pro-business Democratic Alliance, or DA, ahead of the ANC in the capital Pretoria, the economic hub Johannesburg and the manufacturing town of Port Elizabeth. Pressure is also building from the left, where the Economic Freedom Fighters led by former ANC youth leader Julius Malema are drawing in voters with the promises to take back white-owned mines and farmland." – Wall Street Journal
"The stakes are undoubtedly high. Losing control of cities such as Pretoria and Johannesburg would deal an enormous blow to the prestige of the ANC and deepen already profound unease about the leadership of Jacob Zuma, president of South Africa and of the party." – The Guardian
"These shootings are not the only incidences of political violence witnessed in the build up to the elections. In June, protesters in Atteridgeville, near the capital city of Pretoria, set vehicles and car tires alight, looted shops and stoned passing vehicles in a demonstration aimed at the ANC." – Inquisitr
"The housing deficit is an emotive issue in Africa's most industrialised country, where 19 percent of families live in informal dwellings more than two decades after the end of apartheid rule despite promises by the ruling African National Congress (ANC) party to fast-track new homes for the poor." – Reuters
"The African National Congress (ANC) is facing major losses in local elections this week which could signal the end of its domination of South African politics." – The Telegraph
"Zuma's rivals hail from different political planets. Mmusi Maimane, just 36 years old, leads the Democratic Alliance (DA), a liberal-leaning party that drew 22% of the vote in the 2014 general elections… On the political left is the bombastic Julius Malema, 35, "commander-in-chief" of his radical Economic Freedom Fighters." – The Economist