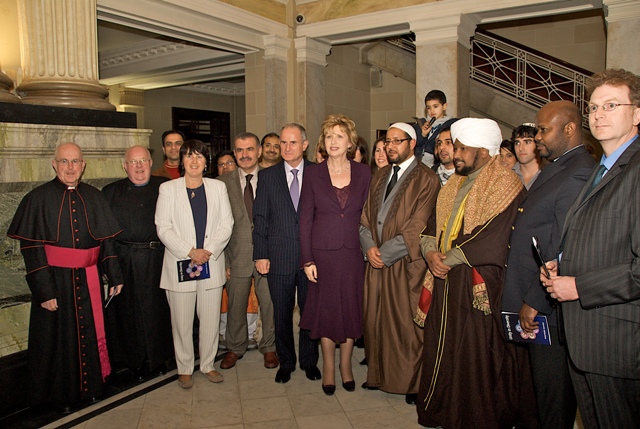 INTERFAITH EVENT: On Friday 22nd of January the President of Ireland, Mary McAleese, attended the Interfaith Event organised by Cois Tine at Cork City Hall.
.

The theme of the Event was Unity in Diversity and it was organised as part of the on-going implementation of the "Connecting Communities, Cork City Integration Strategy 2008 – 2011" which seeks to "positively challenge discrimination and promote an inclusive, intercultural city in which all are valued." Over six hundred people gathered to listen to the concert which formed the first part of the event and to participate in the second part which consisted of prayer shared by members of the Christian, Muslim, Jewish, Bhuddist, Hindu and Baha'i faiths.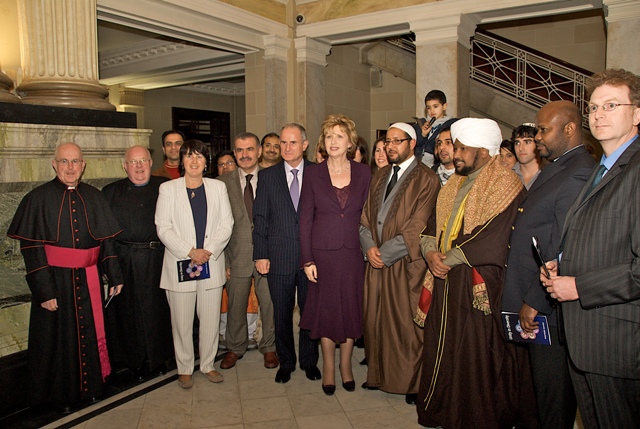 The concert consisted of African Drumming performed by the Cois Tine Drumming Circle led by Mr Yasir Yonis. Next came choral pieces sung by the Cois Tine Intercultural Choir directed by Fiona O'Reilly and finally Irish Music provided by members of Douglas Comhaltas Ceoltoírí Eireann. The President of Ireland Mary McAleese and her husband Dr Martin McAleese were then led into the Auditorium accompanied by African Women dancing and singing a traditional song of welcome.
In an address, that was very much from the heart, President McAleese set the scene for the Prayer that followed. Using the metaphor of Cois Tine – being by the fireside, she illustrated the inclusion and integration that needs to take place in Ireland. The Fireside, she explained, is a place where people feel at home, it is a place where people feel they belong and are welcome. She
emphasised the common humanity that unites us all and the need for people of all faiths and ethnicities to be open to sharing the warmth of being Cois Tine- together by the fireside respecting and valuing each other.
A Candle of Unity was lit by the President and from this six smaller candles were kindled representing each faith group. At the same time prayers, from the six religious traditions were read and responded to by all those attending. The light was then spread to candles held by all in the auditorium symbolising the unity we share even in our diversity and also the commitment to integration that we all need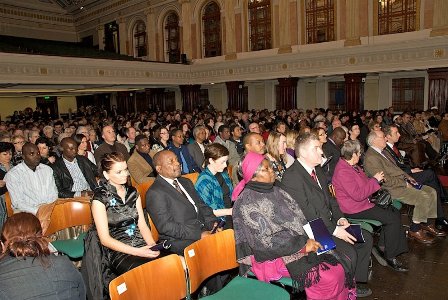 to make.
The event was a great success and the first of its kind in Cork City. We are grateful to all who made it possible. We are especially grateful to the members of the different faith communities who helped organise, prepare and present the event. We hope that this event will pave the way for other occasions of interreligious sharing and cooperation.
For Additional Information associated with this event, for example the Order of Service, and text of speeches made etc click on the links below.
Address made by President Mary McAleese
Address made by Fr Angelo Lafferty SMA.