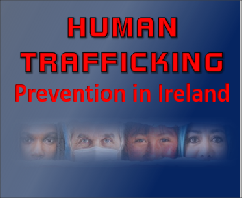 We continue today with the 5th in our series of videos based on the Annual Trafficking in Persons Report (TIP) published by the US State Department in June 2021.
We look today at how the Irish Government built its capacity to prevent trafficking, where the government fell short in the prevention of trafficking, the efforts taken to raise awareness and prevent labour and sex trafficking, as well as the Trafficking in Person's (TIP) report's priority recommendations to prevent trafficking.
5. Human Trafficking – Prevention in Ireland 
For ease of access all previously published videos are available on this page.
4 Human Trafficking – Law Enforcement in Ireland.
3. Human Trafficking – Ireland's Trafficking in Persons Report Ranking. 
2. Human Trafficking in the Global Pandemic. 
1. Human Trafficking – What is it?