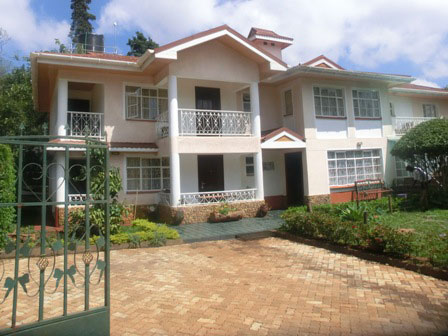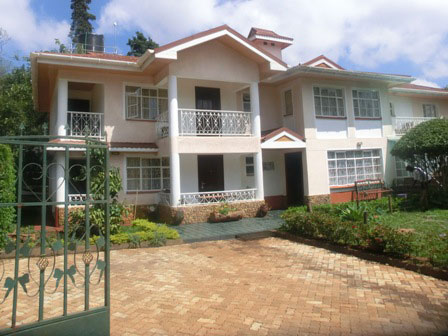 The new Headquarters for the Great Lakes District-in-Formation (GLDF) was officially opened on Saturday, 20 October 2012 in Nairobi, Kenya.
The GLDF is one of the three SMA units in Africa. It covers the countries where SMA members work in East, Central and Southern Africa: Angola, Democratic Republic of Congo, Kenya South Africa, Tanzania and Zambia. Its most recent statistics (October 2012) show that there are 49 permanent members (priests and deacons) in the DF from DR Congo, Kenya, Tanzania and Zambia. There are 52 seminarians in formation.
The new headquarters is based on the outskirts of Nairobi and has three buildings: a chapel, a residence for the DF administration and an office block. It is the result of the work undertaken by the GLDF Superior, Fr Thaddeus Ogato, and his Council over the past three years. This centre will be the focus for the missionary thrust of the SMA in that part of Africa. As well as providing accommodation for those involved in the DF administration it will also be a venue for meetings of our missionaries.
Rt Rev Patrick J Harrington SMA, emeritus bishop of Lodwar, celebrated the Mass to mark the blessing and official opening of the House. It was during his term of office as SMA Superior General that the development of the Society in east Africa was launched.
The SMA General Council was represented by one of its members: Fr Tom Curran SMA, who officially opened the new chapel and preached the homily. Fr Fachtna O'Driscoll SMA, the Provincial Superior of the Irish Province and Fr Frank Wright, Provincial Councillor of the American Province, were present. About thirty priests concelebrated the first mass in the chapel after the bishop consecrated the altar.
Read Fr Curran's homily at the celebration.
Many religious as well as our SMA students from the nearby SMA House of Formation were in attendance and a large group of laity from the parishes where SMA work – Jericho in Nairobi Archdiocese and Kitengela and Embulbul in Ngong Diocese. The music and singing for the Mass was led by the choir from Kitengela. Parishioners from the three parishes did the catering and everyone was treated to delightful food after the opening ceremony.