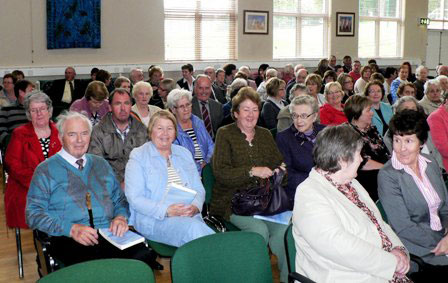 FVC North celebrates with recently-ordained Fr Kevin Conway SMA
Sunday, 11 September, saw many members of the Family Vocations Crusade (FVC) gather with newly-ordained Fr Kevin Conway SMA to celebrate a Mass of Thanksgiving for the 2011 Ordination class. Our picture shows some of the 250+ who attended the Mass. During 2011, the SMA will ordain 10 priests, all for service in Africa. Two each come from the Ivory Coast, DR Congo and Poland; one from the Central African Republic, Ireland (Fr Conway), Togo and Nigeria. We wish them every blessing in their ministry. May they do great things for the Lord!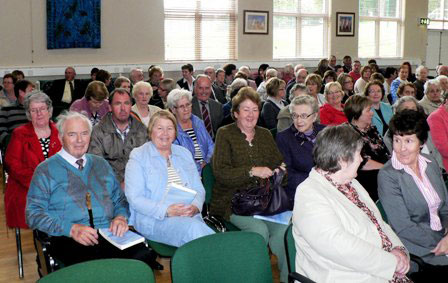 As is traditional, Masses have been celebrated in different parts of the Province where Fr Kevin had the opportunity to meet a wide cross-section of SMA supporters. Sponsors and Mass Association Card Promoters have already met him in Ballymena, Omagh, Strabane and Ardee. He has also celebrated Thanksgiving Masses in Wilton, Cork and Killarney, Co Kerry. Later this month Fr Kevin will be meeting FVC and other SMA supporters in Leinster and Connacht as well as Dublin City. When all that is completed, he will have some time to prepare himself for his first missionary appointment, in Kontagora Vicariate, Nigeria. Bon Voyage Fr Kevin and every blessing in your missionary life.
Also present in Dromantine were the new Co-Leaders of the SMA community: Fathers Paddy O'Rourke and John Denvir.