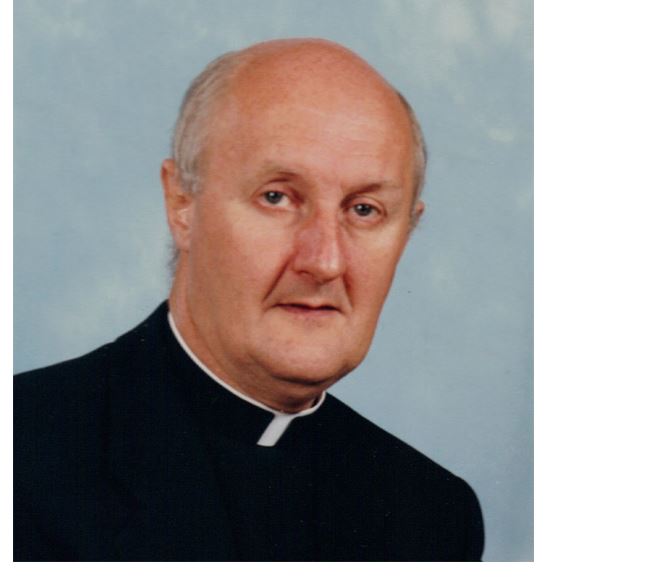 Fr Thomas (Tom) Treacy SMA passed to his eternal reward on Saturday evening, 11 December 2021. Fr Tom died in the St Theresa's Nursing Unit at the SMA House, Blackrock Road, Cork with family members, nursing staff and SMA confreres by his bedside. The Light of Heaven to him.
Tom was the eldest of seven children born to T P and Nora Treacy (née Canavan). His three sisters, Breda Keane, Nora Corrigan, Marian Helly and three brothers, Anthony, Brendan and Bertie survive him.
Ordained on 16 December 1970, Fr Tom served for 48 years in Nigeria: first in the Archdiocese of Kaduna (1971 – 1991) and then in what was to eventually become the present Diocese of Kano (1991 – 2019). Ill health forced his return to Ireland and he retired to the St Theresa's Nursing Unit in 2020.  
Fr Tom is deeply mourned by his siblings, his sister-in-law, brothers-in-law, his nieces and nephews, grandnieces and grandnephews, his aunts Sister Pius Canavan (Presentation Convent, Clonmel) and Mrs Monica Seavor (Liverpool) and his aunt-in-law Mrs Kathleen Lowry (Tuam).
His remains will lie in repose in the Church of the Sacred Heart, Belclare, Tuam, Co Galway, from 6pm to 8pm on Tuesday, 14 December. His Funeral Mass will be celebrated at 1.30pm on Wednesday, the day before the 51st anniversary of his Priestly Ordination. Those attending the Church on Tuesday and Wednesday are asked to strictly observe social distancing and sanitising guidelines, wear a face covering and avoid shaking hands. The Mass can be followed on the Parish webcam http://www.corofinbelclare.ie/
Funeral arrangements will be on www.rip.ie shortly.