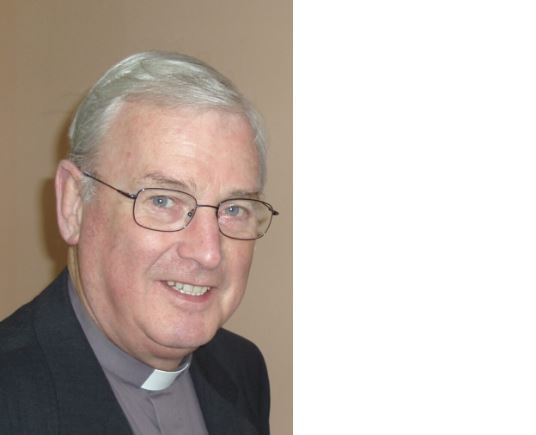 Fr John Quinlan SMA died peacefully on Thursday morning, 16 July 2020, in St Theresa's Nursing Unit at the SMA House, Blackrock Road, Cork. He was 83 years of age.
In line with Government and Church regulations the funeral will be strictly private. To view Fr Quinlan's Funeral Mass click here
He was one of a family of eight children, born to Thomas and Mary [née Daly]. The family lived in Cahill's Park, Tralee, Co Kerry. John began his training for the priesthood with the SMA in 1953 and was ordained a priest on 21 December 1960. After Ordination, Fr John was sent to Rome to study Theology and Scripture, gaining Licentiates in both. This was to mark him out for many teaching positions, in seminaries in Ireland and in Nigeria for many years to come.
He was elected Vice Superior of the Irish Province in 1983. In 1989 he was elected Provincial Superior and served for two terms [1989 – 2001].
Fr John was predeceased by his parents Thomas and Mary, his brother Oliver and his brother-in-law Frank Murphy, his niece Miriam Murphy and nephew John Quinlan.
He is survived and deeply regretted by his sisters Marie [Murphy], Phil [Casey] and Adrienne [Young], his brothers Fr Patrick [Salford diocese, England], Tommy [Tralee] and Msgr Michael [Salford diocese, England], sisters-in-law [Yvonne and Áine], brothers-in-law [Derek Casey and JJ Young], nieces, nephews, grandnieces and grandnephews, relatives, friends, the people of Benin City Archdiocese, Nigeria, and his confreres in the Society of African Missions.
In line with government guidelines the funeral will be strictly private. Condolences may be added at www.rip.ie or www.oconnorfuneralcork.ie
Complete Obituary in due course.
Requiescat in Pace.