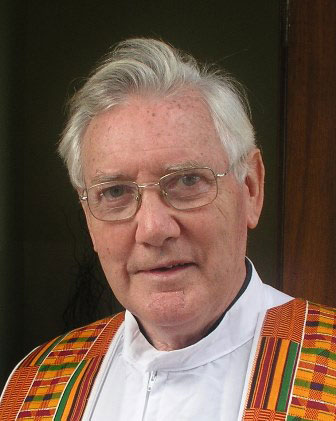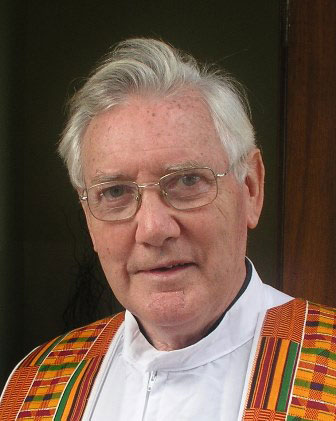 The family and many friends of the late Fr Billy O'Sullivan SMA gathered with his SMA confreres for his concelebrated Funeral Mass on Wednesday, 27 March at 2pm.
The Principal Celebrant was Fr Fachtna O'Driscoll, SMA Provincial Leader, assisted by Fathers Tomás Walsh, Eddie O'Connor, Tom Ryan (Vice Provincial of the British Province) and Vincent Lawless. There were also more than 50 other priests (from several congregations and the diocese of Cork & Ross).
Read Fr Fachtna's homily here.
After the Mass Fr Billy's mortal remains were laid to rest in the adjacent community cemetery. The Scouting movement, which Fr Billy was associated with for all his life, also played a part in the final obsequies at the grave. It was a fitting tribute to a man who was always ready (Bí ullamh)… and he was certainly ready when the Lord called him on 25 March 2013.
On the evening of 26 March the SMA community and others gathered in Blackrock Road for Prayers and Rosary. Fr Colum O'Shea shared some thoughts with the congregation on Fr Billy's life. Read them here.
To read the Obituary of Fr O'Sullivan click here.