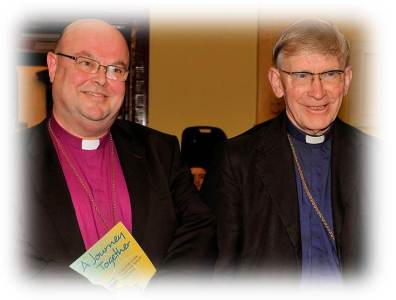 FOREWORD

During the last fifty years Interfaith Dialogue has been recognised as an integral part of the life of the Church as well as an important aspect of human life in our globalised world. This has led to the establishment of interfaith commissions, international meetings, academic, humanitarian and spiritual initiatives all aimed at creating greater understanding and cooperation between people of different faiths.
In recent decades dialogue between Muslims and Christians has become an imperative needed to counter a growing polarity created by the course of world events. Dialogue is a necessity, needed to counter extremism and to promote the justice and peace that befits our common faith in one God who is Lord of all humankind and of all creation.
Here in Ireland, the existence of a mixed Muslim and Christian population is a relatively new and so far harmonious experience. Dialogue is needed to maintain and to promote the understanding, cooperation and mutual respect needed for us to live together. As it says elsewhere in this text "Dialogue is living our faith in the presence of people of other faiths. It is a means of loving neighbours who are not of my faith by reaching out to them in a spirit of openness and tolerance."
This resource, especially with its firm focus on the ordinary everyday interaction between Muslims and Christians, is a welcome contribution to the promotion of mutual understanding, respect and cooperation between Muslims and Christians in Ireland.
Dialogue is not an easy task. There can be misunderstandings and disagreements. This resource will help avoid some of these. What dialogue is and what it seeks to achieve are clearly explained. Practical information on how to engage in it is provided. Hopefully these pages will guide many to discover that dialogue can also lead to moments when different faith traditions allow us to see the light of God that shines in so many places.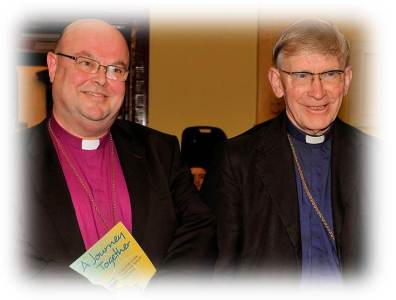 We congratulate Cois Tine and all who contributed to the meetings of Muslims and Christians that led to the development of this useful resource. We hope it will help Muslims and Christians to be good neighbours.
The Most Reverend John Buckley
ROMAN CATHOLIC BISHOP OF CORK AND ROSS
The Right Reverend Paul Colton
CHURCH OF IRELAND BISHOP OF CORK, CLOYNE & ROSS
To move on to Chapter One – What is Interreligious Dialogue click here